Fire Damage
Fire damage is a disaster that does not discriminate. No matter where you live, there is always the chance that a fire could occur at any time. When fires do occur, few homeowners are prepared for the consequences.
If your home was recently damaged by fire, we hope most of all that you and your loved ones were able to escape unharmed. We also understand the range of emotions you are experiencing right now. Even when fire spares lives, it can destroy a lifetime of precious memories and irreplaceable possessions.
Among the most valuable of those possessions is most likely your home. If you are like most homeowners after their homes have been damaged by fire, you are probably wondering what to do next. Although it may seem unfair, the sooner you make these decisions, the sooner you can rebuild your life and return to normalcy.
What is the first thing I should do after a home fire?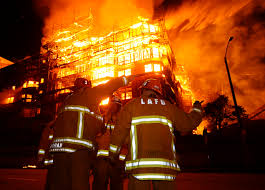 Do not enter your home until you are given explicit permission from the fire department.
Even if the cosmetic damage to your home is minimal, essential structures may have been compromised, and fires often re-ignite even after they appear to have been extinguished.
Call United Fire and Water Damage
We are locally owned and licensed and insured. We can help with board up and to direct you in the right direction.
Contact your insurance company or agent
Your insurance agent can advise you of the most important steps to take in the hours and days after the fire. These steps may include:
Doing whatever is necessary to minimize damage to your home, including covering windows, doors, and other openings and pumping out water
Possibly putting up a temporary fence around your property to prevent vandalism and theft
Being certain not to turn on utilities until the fire department advises you that it is safe to do so
Making a list of those items damaged by the fire, accompanied by what you paid for those items
Locating temporary housing, whether you stay with friends or family or find an apartment complex that offers special rates for those displaced by disasters
Hiring a professional home inspector to assess the structural damage to your home
It is very important to establish with your insurance agent what your policy does and does not cover. Some of the steps listed above can be very expensive. You will want to know whether your insurance company will cover some or all of these costs.
CALL THE #1 RATED RESTORATION COMPANY IN LOUISIANA! – 225-401-6568