Fire, Water, Mold & Storm Damage Restoration in Hahnville, LA
United Fire & Water is a certified, licensed & insured disaster restoration company specializing in water, storm, mold & fire damage restoration. As a DKI member, we have the expertise & workforce to bring your damaged property to its pre-damage condition. We serve 24/7 both residential & commercial business owners across Hahnville, LA. When you need emergency restoration services, call us at 225-401-6568 or click here to schedule an appointment TODAY!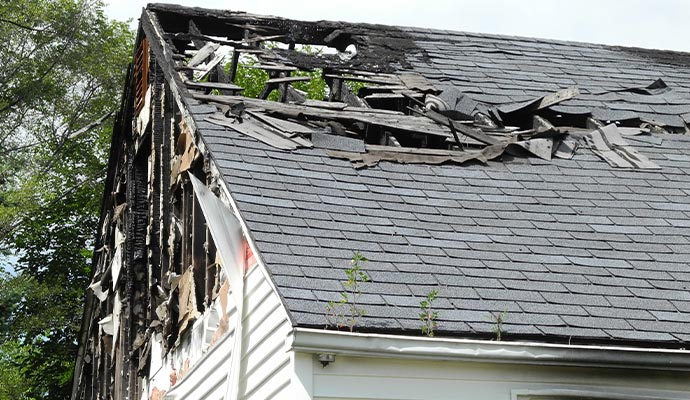 Fire & Storm Damage Restoration Services
We all have an idea of what a storm or fire accident can do to a property. However, United Fire & Water's IICRC-certified team utilizes state-of-the-art equipment to restore structural damages caused by fire disasters or natural storms. We have the expertise, & years of experience needed to make your property feel like home again. We can handle smoke & soot, broken structures, HVAC smoke, burnt odor, water damage, and more.
Effective Mold Remediation Services
Another unsettling element that could threaten your property's structure and the health of its tenants is the growth of mold. It consumes organic things, causing portions of your house to rot slowly. It is also quite harmful to human health. However, United Fire & Water is well prepared to tackle mold infestations. We have a significant amount of experience eliminating hazardous black mold as well as other types of mold found around Hahnville.
Additional restoration services offered by United Fire & Water include:
Water Damage
If you have water damage in and need water extraction & remediation, choose United Fire & Water. We are Louisiana's most trusted (and best reviewed) disaster restoration company for more than 20 years.
Mold Remediation
Molds and fungi are found everywhere inside and outside, but it's hard to when it reaches dangerous levels in your home. Don't let mold ruin your health! Let the professionals from United remove any mold from your home.
Fire & Smoke Damage
Whether smoke damage occurred as a result of a cooking masterpiece gone awry or faulty electrical work, removing smoke particulates from walls, furniture, garments and air ducts is essential in eliminating odor — once and for all.
Choose United Fire & Water to Recover from Disasters
We are serving 24/7 across Hahnville to assist homeowners & business owners recover from unfortunate disasters. We immediately dispatch our team to your address so that you receive priority service in dire times. Give us a call at 225-401-6568 for emergency restoration services throughout Louisiana.