Remediate Black Mold from Water Damage in Baton Rouge
The invisible water damage may not bother you initially but eventually becomes an alarming issue. Black molds are one of the common signs of water damage. So, if there's even a small hint of a leakage, it's high time to call the professionals.
United Fire & Water team is always prepared to respond to such emergencies and provide the ultimate solution to remediate black mold from water damage. Be assured of the smooth and quick, sustainable solution by our well-equipped and IICRC-certified expert technicians. So, dial 225-401-6568 and we'll be there. Click here and set a schedule today.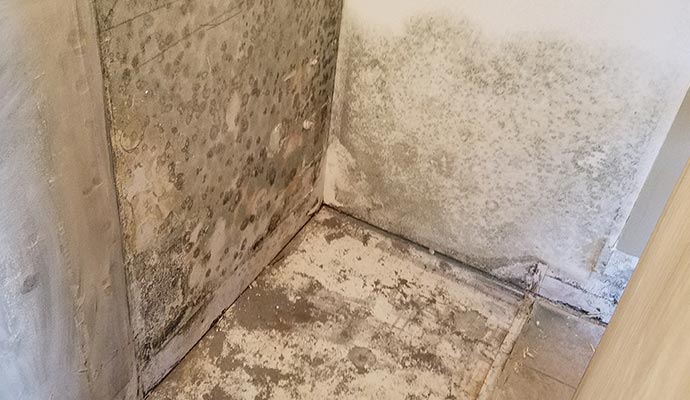 Why Water Damage Cannot Go Unfixed?
The worst part of water damage is that it triggers the mold-growth within 24 to 48 hours. Such a situation is not something to carry on without restoration. You never know whether and when the structural damage has already begun on the other side. By the time black molds are appearing, you have lost the first chance.
The problem doesn't end here. Dampness turns out straight away all over your furniture and other home appliances if the matter is kept untreated. No matter the season is spring or post-rainy season, black mold from water damage is always a threat.
But, we have good news for you. Even after risks and defects, it's still possible and convenient to secure and take care of your home. Just don't ignore the signs. Call United Fire & Water for mold inspection, mold testing, or mold removal. The earlier you take action, the safer it is.
When to Call for Help? Discover The Black Mold Signs
If any of the signs are there, call the inspection team.
Musty or rotten smell
Soft drywall, cracked paints
Discoloration, water rings
Dark black spots on the wall
Stuffy nose, red, itchy eyes, or wheezing
Contact United Fire & Water for Black Mold Remediation
We know you love your home. Delaying will only let the situation worsen. Say goodbye to water damage and black mold. Contact us by calling 225-401-6568. Click here to get an appointment easily if you're a resident of Baton Rouge, Denham Springs, St. Tammany, or nearby any of our Gulf Coast service areas. Our service is available 24x7 throughout the year.