Water Damage Restoration in Baton Rouge & Zachary, LA
There is no reason to panic when you have encountered water damage at your home or office in Baton Rouge, Denham Springs, Lafayette, Hammond, Zachary, and other cities throughout our Gulf Coast service area in Louisiana. Choosing the IICRC-certified crews from United Fire & Water for your clean-up and restoration needs means you have partnered with Louisiana's most trusted and best-reviewed disaster restoration company. When you need our help with a slab leak, plumbing overflow, water clean-up & removal, or another type of water-related emergency, our crews are ready to serve on a 24/7/365 basis.
For more than 20 years, we have helped residential and commercial customers like your restore their homes and business to their pre-loss conditions. As a DKI company, we hire top-notch craftsmen who set the industry standard for water removal, water damage clean-up, water damage restoration, mold remediation, and other restoration-related services we provide to our legions of satisfied customers in Acadia, Houma, Shenandoah, St. Tammany, West Baton Rouge and other Louisiana cities that we serve. Give us a call today at 225-401-6568 or click here to schedule a service appointment ASAP with one of our certified technicians!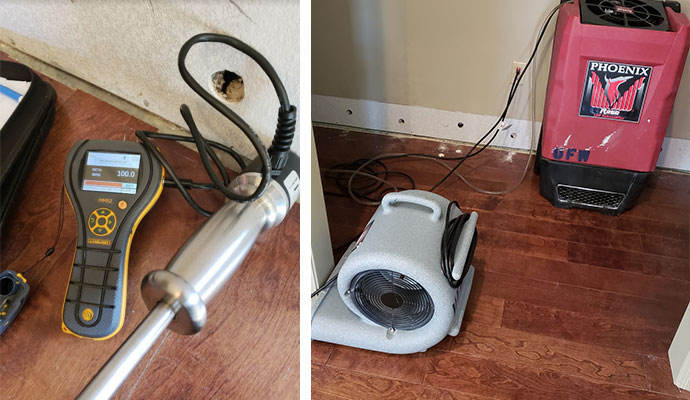 What You Can Expect from United
Our crew will be on-site as quickly as possible.
Your Project Manager will assess the damage using moisture monitoring equipment to determine how far the water has traveled and how many rooms are affected. We'll share these readings with you; we want you to stay as informed as possible.
Your technicians will begin moving furniture and other belongings that have been impacted. Most contents can be completely dried and cleaned, and specialty items like Persian rugs, pianos, or antiques get special treatment. Our crews treat your possessions with the same care that we treat our own.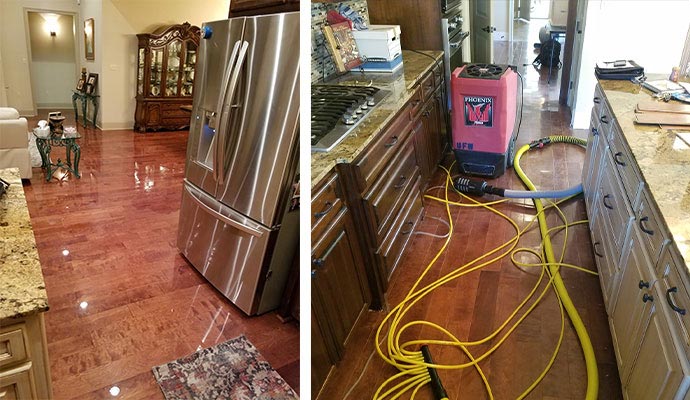 Our Water Damage Restoration Process
Once we've secured the area, we will begin extracting water from your carpet, hardwood floors, tile floors, & more.
While technicians work to remove the water, your Project Manager will take photos of the affected areas to document the damage for your insurance company.
He will also sketch or diagram the impact on your home or business with a "moisture map". This map is based on moisture readings he took and will be provided to your insurance adjuster.
Your Project Manager is your key point of contact. He'll walk you through our contract, answer your questions, guide your technicians, and work with the adjuster assigned to your claim.
Rely on Us for Water Damage Restoration in Baton Rouge, Houma, & Acadia
At United Fire & Water, we serve both residential and commercial customers in need of help when they face a plumbing overflow, water removal situation, or another type of water-related emergency. Our IICRC-certified technicians can handle all types of water damage restoration needs for our customers throughout our Louisiana service area.
To learn more, dial 225-401-6568 or click here to make an appointment for services from Louisiana's most trusted and best-reviewed disaster restoration company today!