Insulation Replacement in Baton Rouge, LA
Fire damage can be the origin of multiple damages. So, after the fire is gone, you must take each step and check everything carefully. After a fire incident, the air quality and home appliances are at threat to be significantly affected. The insulation system is not out of danger as well. If you recently face such an accident and the mechanism isn't severely harmed, then replacement is the only option.
As United Fire & Water is here to help you with this issue, don't worry. Our IICRC-certified experts are available 24/7/365 in the areas like Hammond, Zachary, Kenner, La Place, and other service areas. The gap between your emergency moments and the family-owned company is only a 30-min average response time.
Dial 225-401-6568 and get professional insulation replacement service at your convenience. You can also send us a service request online by clicking here.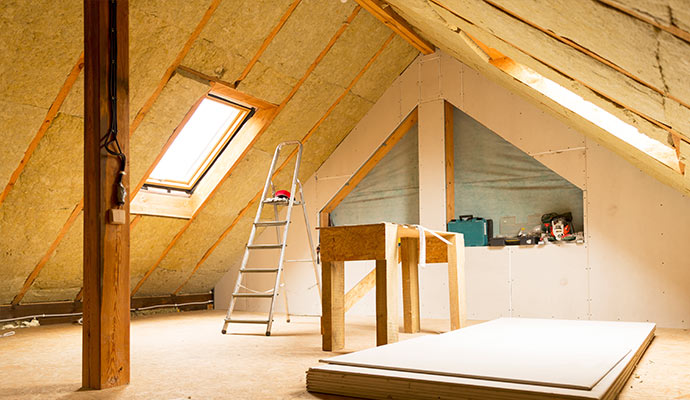 What Problems a Defected Insulation May Cause?
A home insulation system works each day throughout the year and gives you comfort with fewer utility bills. In one sense, it also keeps your home structure and home appliance safe by keeping away from extra moisture that can crop up issues like mold growth and dampness. Conversely, an insulation system with defects can cause extra heat, smoke, or fume which can contain toxic gases like carbon dioxide and carbon monoxide.
You definitely don't want such situations. You can rely on our fully licensed and insured company to bring back the peace of your home. We also provide deodorization, fire & smoke damage cleanup, air duct cleaning, board-up services, etc. with the guarantee of 100% customer satisfaction.
Call US Today for Quick Insulation Replacement in Your Home
Call 225-401-6568 or click here to contact us online and we'll be there soon. We are confident to offer you first-class service with our 15 years of experience in the industry. United Fire & Water helps its customers with insurance claim assistance as well. So, you get everything in one place. Contact us for the best insulation replacement service today!