Water Damage & Mold Remediation in East Baton Rouge, LA
Water disasters can happen anytime without warning. If it is not taken care of early, it could bring many problems. A homeowner in East Baton Rouge must have an idea of how problematic and costly water damage can be. That's why it is better to take care of it asap. United Fire & Water experts can take care of your water damage problem efficiently and quickly without causing you any problem.
We all know when water damage occurs due to a leak, flood, overflow, or any other reason, it can cause some severe property damage. Mold is probably the most dangerous of all the damages. It can not only cause harm to the structural integrity of your house but serious health issues. Health problems like asthma, rash, headache, sneezing and coughing are the most common reasons of mold.
If you are a East Baton Rouge homeowner and need water damage and mold remediation services immediately, then wait no more. Call United Fire & Water directly. We are just a call away. Contact us online or call us at 225-401-6568 to book our services and to know more.
Common Signs of Mold in East Baton Rouge, LA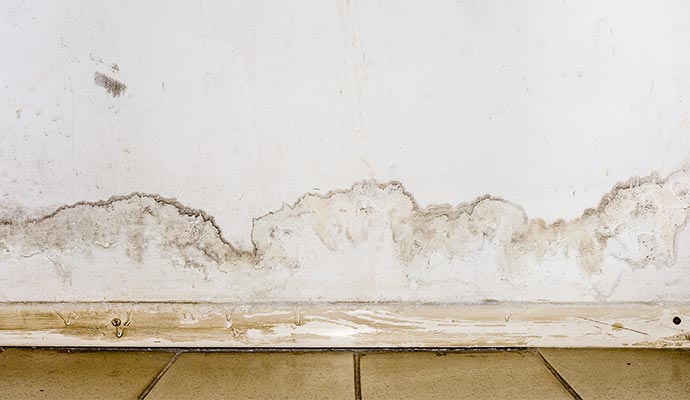 Common signs of mold that should prompt a call to United Fire & Water include:
Rust: Rusting may occur in the house due to condensation. Rust on pipes is a sign of excess humidity, which can lead to mold growth.
Warping: Drywall, and wood, in particular, are susceptible to warping if exposed to too much moisture. Mold growth might cause wall damage.
Deterioration: Keep an eye out for degradation in your houses, such as paint flaking, wallpaper peeling, and other materials, since these might be signs of moisture problems.
Musty odor: A musty or moldy stench may permeate your house. Mold is more likely to be developing in an area if there is a strong odor present.
Breathing or other health issues: People's health might start to suffer from prolonged exposure to mold within the home. Itchy, watery eyes, a runny or clogged nose, a sore throat, sneezing, headaches, and respiratory troubles are among the symptoms you or a family member may suffer if exposed to mold.
Services by United Fire & Water in East Baton Rouge, LA
Call us at 225-401-6568 or contact us online to learn more and arrange a consultation. Rely on United Fire & Water to deliver the best results, total customer satisfaction, and superior damage cleanup and restoration for your disaster recovery in East Baton Rouge.