Mold Services in Baton Rouge & Denham Springs
Molds and fungi are found everywhere and mold spores can become a mold infestation within 48 hours on almost any substance when moisture is present. To address mold growth in your home or office requires a comprehensive array of mold services that include a thorough mold inspection and mold testing services to determine the type of mold that is present, followed by mold removal services to eliminate the threat.
Because molds quickly lead to structural damage in your property, as well as pose a viable health risk to humans, mold remediation is recommended and needs to be carried out ASAP by a professional mold remediation company when spotted. At United Fire & Water, we can help with every step of the mold removal process, from inspection to remediation. We serve both residential and commercial customers in Baton Rouge, Denham Springs, Zachary, Shenandoah, St. Tammany, and other cities throughout our Gulf Coast service area in Louisiana. To learn more about our mold services, give us a call today at 225-401-6568 or click here to schedule a service appointment ASAP with one of our IICRC-certified technicians!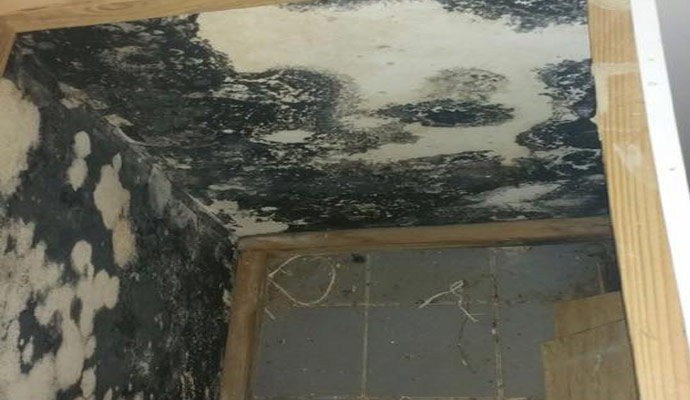 Mold Growth Happens Because of Indoor Moisture at Your Property
Because common building materials are made of organic materials that molds use as food to sustain themselves, having a trained and certified Mold Remediation Technician identify and eliminate the mold in your home or office is the best way of preventing future mold growth.
All types of mold thrive in damp, dark areas. Common areas to find mold include out-of-the-way plumbing pipes that lead to bathrooms, kitchens, and HVAC units. In addition, toxic mold growth may be caused by incomplete drying of materials like drywall. Leaky roofs, building maintenance problems, indoor plumbing problems, or even high humidity can lead to mold growth inside homes, schools, or office buildings. Another source of mold growth is flooding.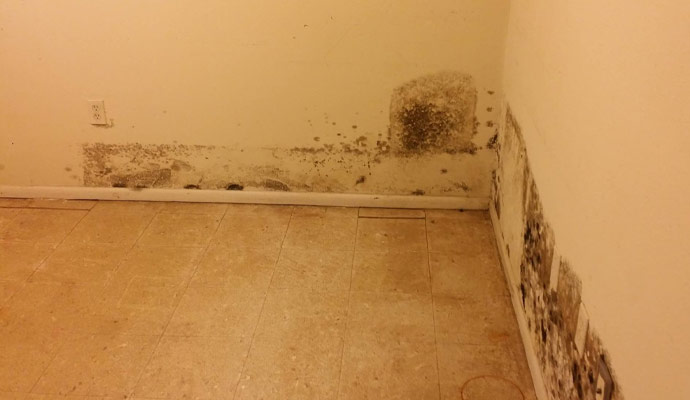 Mold Growth Can Cause Health Problems, Structural Damages & More
For significant mold growth to occur, there must be a source of water (which could be invisible humidity), a source of food, and a substrate capable of sustaining growth. Common building materials, such as plywood, drywall, furring strips, carpets, and carpet padding are all food for molds. In carpet, invisible dust and cellulose are the food sources (see also dust mites).
After a single incident of water damage, molds often grow inside walls and become dormant. They are re-activated by a subsequent incident of high humidity. Studies show that mycotoxin levels, which threaten human health, are perceptibly higher in buildings that have once had a water incident (source CMHC).
Trust Us for the Best Mold Testing & Removal Services in Baton Rouge & Houma
Our IICRC-certified crews set the industry standard for water removal, water damage clean-up, mold remediation, and other restoration-related services we provide to our legions of satisfied customers in Acadia, Houma, Lafayette, Hammond, Baton Rouge, and other cities throughout our Louisiana service area. For more information about our products and services, call 225-401-6568 or click here to book some mold-related services today!
NOTE: If you are susceptible to mold and mold is seen or smelled, there is a potential health risk; therefore, no matter what type of mold is present, you should arrange for its removal.