Sewage Damage Cleanup & Water Removal in Baton Rouge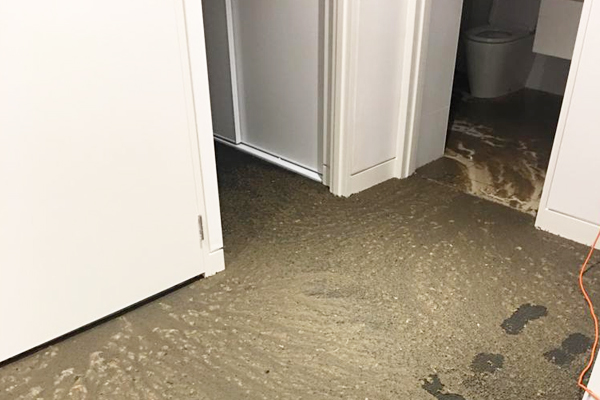 Our IICRC-certified technicians at United Fire & Water are equipped to handle any sewage damage cleanup & restoration project that you encounter at your home or office in Denham Springs, Lafayette, Hammond, Zachary, Baton Rouge, and other cities throughout our service area in the Gulf Coast of Louisiana. To learn more about our products and services, call 225-401-6568 or click here to make an appointment for one of our services today!
Sewer and sewage backups should be considered an emergency because the water contains bacteria, contaminants, biohazards, and other microbes that can cause serious illnesses. Our crews break down sewage water into three categories depending on the contaminants involved: clean water, gray water, & black water. We treat each classification separately.
To schedule our top-notch sewage damage cleanup & water removal services, contact United Fire & Water ASAP for help at your property in Acadia, Houma, Shenandoah, St. Tammany, and other cities that we serve. We offer comprehensive water damage restoration and water cleanup & removal services. Call 225-401-6568 to learn more.
Category 1 water is from a clean source like a broken water supply line or a leaky faucet. If not treated quickly, this water can turn into category 2 or 3, depending on the length of time, temperature, and contact with surrounding contaminants.
Clean water at the releasing source
Water will degrade to Cat #2 or Cat #3 with prolonged time / elevated temperatures
Category 2 water is contaminated and could cause discomfort or illness. Examples include washing machine overflow; toilet overflow with some urine, but no feces; or dishwasher overflow.
It may contain bacteria and viruses
Can quickly degrade into category 3 if left untreated
Category 3 water is grossly contaminated and could cause severe illness or death if ingested and any contact should be avoided. Examples include flooding from rivers or streams, water from beyond the toilet trap, water from the toilet bowl with feces, or standing water that has begun to support microbial growth.
May contain untreated sewage, harsh chemicals, and microbes.
Water from flooding rivers or sewer backup