HVAC Mold Remediation around Baton Rouge
United Fire & Water offers mold prevention services as well as mold remediation & removal services for our customers across Baton Rouge & nearby areas in Louisiana. We have the equipment & experience to deal with HVAC mold effectively. We take proper safety precautions while approaching mold-infested HVAC systems. By the time we are done, we have cleaned, sanitized, & removed mold from the ducts & HVAC components.
If you suspect mold in the HVAC system of your home, office, or commercial property, reach out to United Fire & Water for professional attention. Our services are available 24/7 in Henderson, Hammond, Zachary, Geismar, & other nearby areas across Louisiana. Call us now at 225-401-6568 to handle HVAC mold infestation.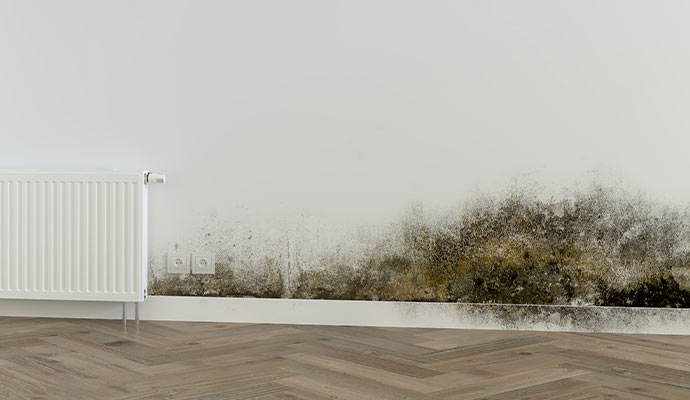 How Does HVAC Mold Develop?
HVAC systems circulate air throughout the property. While doing so, many dust particles, pollen, pet dander, & dust mites accumulate in the ducts. As humid air passes through the ducts, molds find the moisture needed for growth. Moreover, leaky HVAC pipes may also encourage mold growth. Due to these reasons, HVAC systems can be a common source of mold growth and can pose serious health risks.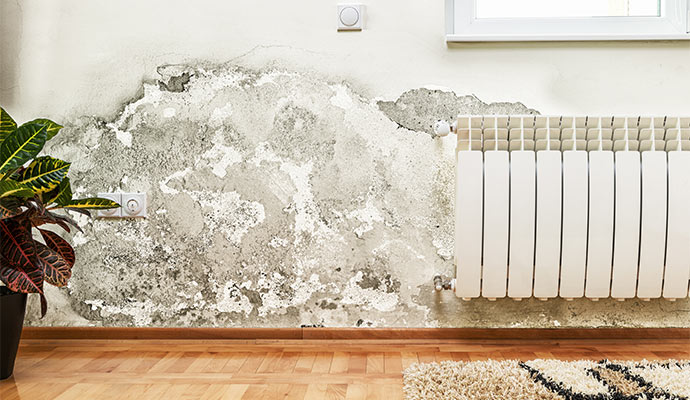 Tackling HVAC Mold Damage Professionally
Here's how our HVAC mold remediation process works:
Inspection: Our team will inspect your HVAC system to identify visible mold growth or signs of moisture.
Assessment: Licensed mold assessors will perform air and surface testing to determine the extent of the mold problem.
Remediation plan: Based on the results of the inspection and assessment, we will develop a customized remediation plan.
Remediation: Our team will remove all visible mold and contaminated materials from your HVAC system using specialized equipment.
Follow-up testing: Once the remediation is complete, we will perform follow-up testing to ensure that all mold has been successfully removed.
Let United Fire & Water Deal with HVAC Mold
If you suspect your HVAC system is contaminated with mold, count on United Fire & Water for expert remediation. We will ensure the mold is well-taken care of and that the air quality in your home or workplace is safe for occupants.
Our mold-related services include mold removal, mold inspection, mold prevention & duct cleaning services. Call us at 225-401-6568 when you need our help with HVAC mold.