Clogged Drain Overflow Cleanup across Baton Rouge, LA
United Fire & Water provides complete restoration services in the situation of a clogged drain overflow. Clogged drains' overflowing water can harm surrounding buildings and possessions. In addition, this kind of water damage triggers the growth of mold, which could be dangerous for your family's health.
Clogged Drain Overflow is one of the most irritating situations for property owners in Denham Springs, Covington, Baton Rouge, and across Louisiana. A clogged Drain Overflow can easily result in flooding to your property. To save your property and surroundings from the damaging effects of a clogged Drain, contact the restoration specialists at United Fire & Water. Our team is available at 225-401-6568 to help you with our service.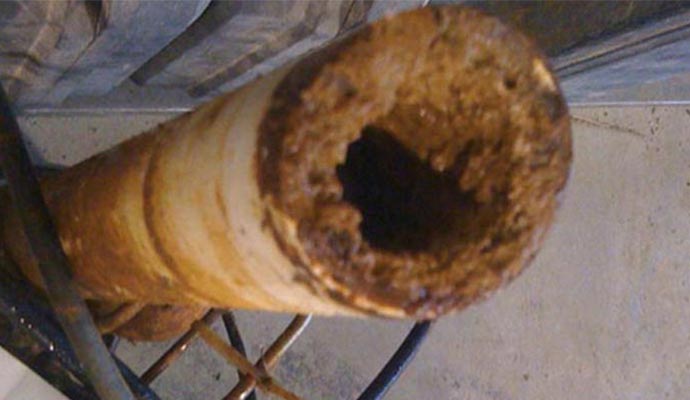 Common Causes of 'Clogged Drain Overflow'
A clogged drain is a common plumbing problem that can cause water to back up and overflow from sinks, toilets, and other fixtures. Some common causes of clogged drain overflows include:
Hair: Hair is one of the most common reasons for drain clogs. When hair gets washed down the drain, it can get caught up in other trash and obstruct the flow.
Soap scum: Soap scum can build up in pipes over time and create a blockage. This is especially true in showers and bathtub drains where soap and other products are frequently used.
Food waste: Kitchen sinks can become clogged with food waste, especially if someone tries to put large chunks of food down the drain instead of disposing of them properly.
Grease and oils: Grease and oils can solidify and build up in pipes, leading to clogs and backups. This is a common problem in kitchen sinks and drains.
Tree roots: If you have older plumbing or trees and shrubs planted near your sewer lines, the roots can grow into the pipes and cause blockages.
Incorrect installation: Improper installation of plumbing fixtures and pipes can lead to clogs and other plumbing problems.
It's important to address clogged drain overflows as soon as possible to prevent further damage to your plumbing system and potential flood damage to your home.
Trust United Fire & Water for Restoration Services
Our restoration service is able to assist you if your property has flooded as a result of a clogged drain overflow or other water-related problems in Hammond, Sorrento, Lafayette, and across Gulf Coast service areas. Our IICRC-certified technicians can help you in times of distress. The professionals at United Fire & Water are available for online appointments or ready to act with a phone call at 225-401-6568.