Water, Mold, Fire & Smoke Restoration in Sorrento
United Fire and Water provides a 24/7 emergency services hotline that is open 365 days a year in Sorrento and throughout our service area in Louisiana. We have IICRC-certified technicians who are equipped with state-of-the-art equipment to meet your needs and exceed your expectations for all types of restoration & remediation services. To learn more, call 225-401-6568.
Some of Our Most Popular Services in Sorrento Include
Water Damage
If you have water damage in and need water extraction & remediation, choose United Fire & Water. We are Louisiana's most trusted (and best reviewed) disaster restoration company for more than 20 years.
Mold Remediation
Molds and fungi are found everywhere inside and outside, but it's hard to when it reaches dangerous levels in your home. Don't let mold ruin your health! Let the professionals from United remove any mold from your home.
Fire & Smoke Damage
Whether smoke damage occurred as a result of a cooking masterpiece gone awry or faulty electrical work, removing smoke particulates from walls, furniture, garments and air ducts is essential in eliminating odor — once and for all.
Additional Services Offered by United Fire & Water in Sorrento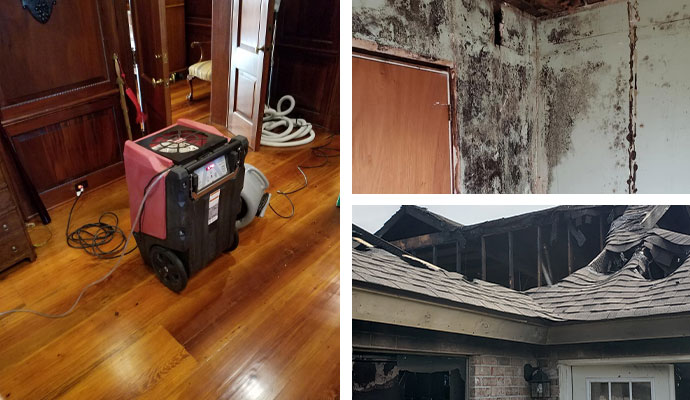 Trust Us for All of Your Restoration Needs in Sorrento
When you encounter slab leaks, burst & frozen pipes, flood damage , or any other issue at your home or office that requires water or fire damage restoration, the company to contact in Sorrento and other cities throughout our Louisiana Gulf Coast service area is United Fire and Water. Our emergency crews stand ready to help on a 24/7/365 basis at your residential or commercial property Sorrento and our teams of IICRC-certified technicians have years of experience, expertise, and top-notch equipment at their disposal. To learn more, give us a call at 225-401-6568 or click here to book our services today in Sorrento and its surrounding cities.
More About Sorrento
Sorrento, Louisiana is a town in the Ascension Parish, Louisiana. The population in 2000 was 1227 people. By 2010 it had grown by 14.2% to 1401 residents . The town is predicted to keep growing as it has for the past 30 to 40 years. The city is 7 feet above sea level as it can be found in the east central part of the state. The city lies in the center of the parish it is located in. The racial composition of the city is 71% white and 16.7% black or African-American. That adds up to 1085 white residents and 253 black or African-American. The rest of the races such as Native American, Asian, pacific islander, and others make up the rest of the city.
Completed Jobs from Sorrento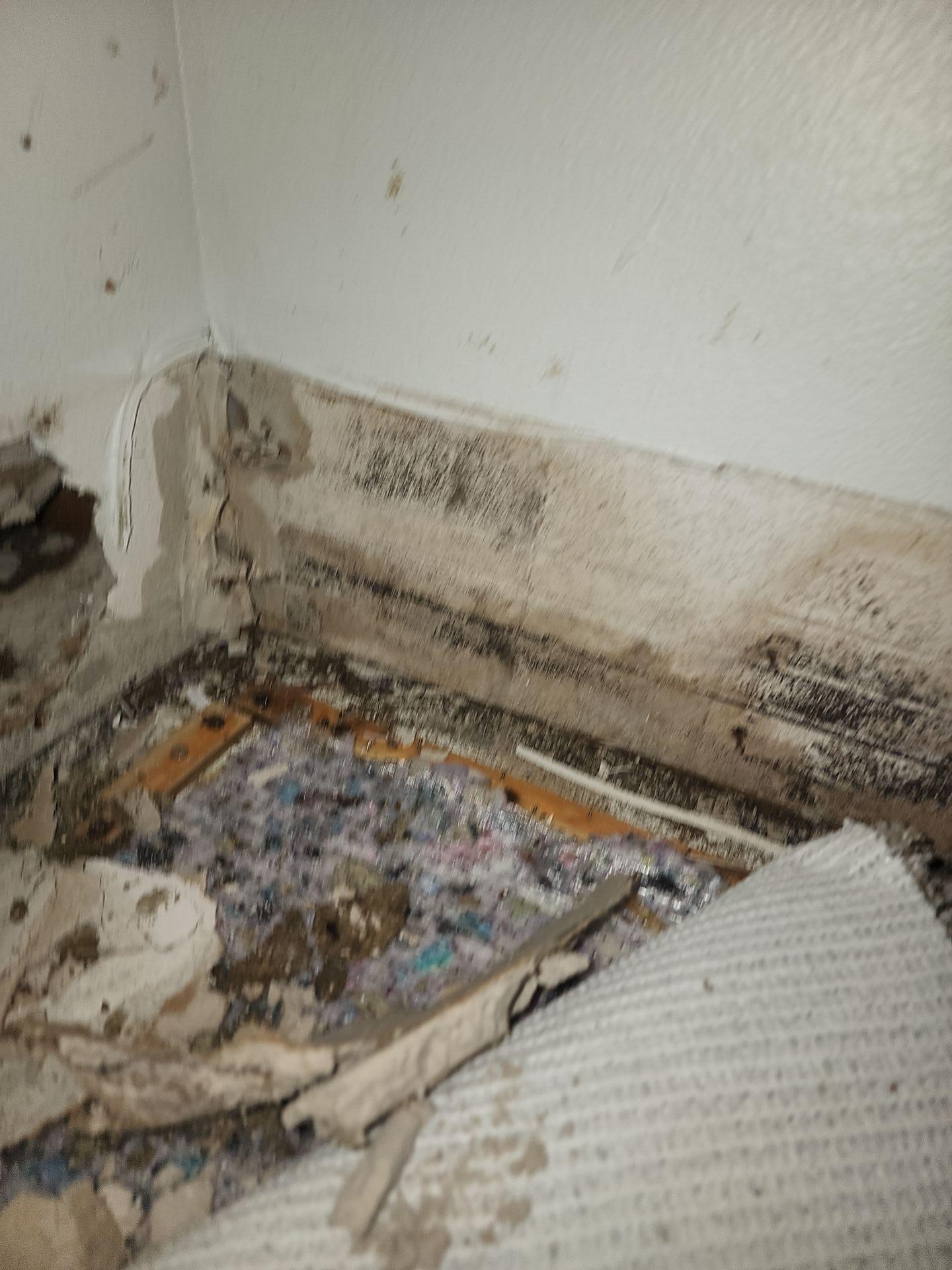 Belinda G.
June 30, 2022
Went into 2 closets and bedroom. needs extraction. Water line has been shut off. Plumber coming to fix at 11. Water loss was category 3,. 6 inch flood cut for sheetrock removed, and baseboards were removed in affected area. Floors and and cabinets were solid hardwood and were dried in place. Took readings throughout, several areas are at dry standard. Removed 2 fans from his master closet, removed one fan from her master closet, removed 3 fans at master bathroom but used one and added to master bedroom for sill plate behind master door at bedroom entry. all is dry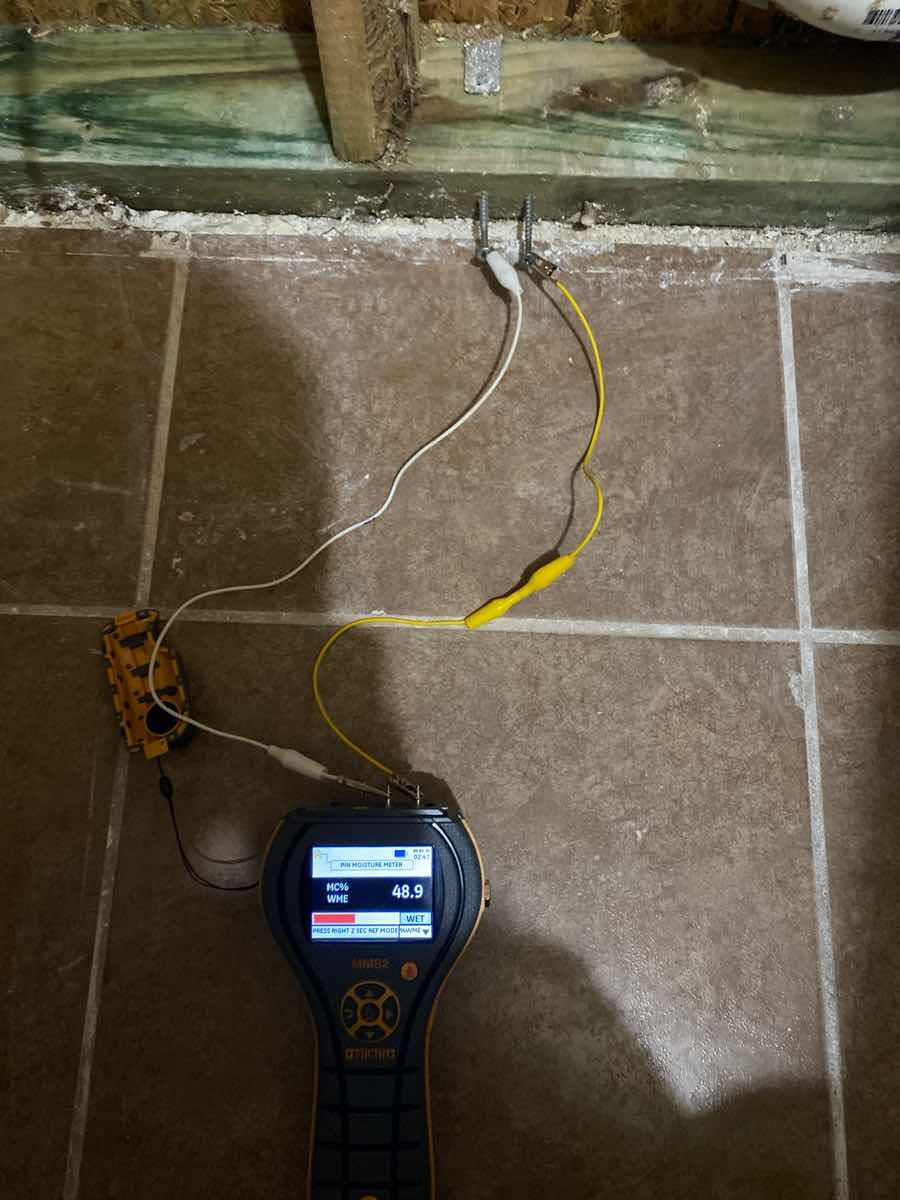 Kevin T.
December 31, 2020
client told me that his washer machine had leaked and he thought there may be moisture in the room. I checked the laundry room and the back water is wet and and the baseboards are wet reading 100%. I checked the bedroom on the other side of the wall and the wood floor is reading 100% (about 8sqft). And the baseboard is reading 100%. Will need to remove the baseboard in laundry and back wall and remove insulation. The bedroom will require a drying mat and half of the baseboard removed. Will attempt to dry in place. Baseboards on two walls removed on laundry room and adjacent bedroom. 2' flood cut out of drywall on back wall of laundry room. Growth found on the backside of baseboard and on Sheetrock in laundry room. That area of drywall was also cut out. Inject dry set up in bedroom. Containment set up at the hallway entrance. Dehumidifier set up in hallway with 2 air movers in the laundry room and 1 in the bedroom.