Water Extraction & Cleanup Services in Baton Rouge
For homeowners and business owners, water damage is a frequent and perhaps devastating issue. In order to prevent further damage, water removal, also known as water extraction, should be performed as quickly as possible once your property is flooded. Every minute matters if your home is experiencing a flood or water damage emergency.
If you are experiencing any kind of water damage, don't worry. United Fire & Water's skilled technicians offer dependable water extraction services. Our water extraction services are renowned for being trustworthy and relatively cost-effective. By performing a complete water extraction, our expert contractors accelerate the drying process and reduce the possibility of eventual water damage and mold damage.
Our reliable service is preferred by various residents living in Denham Springs, Baton Rouge, and any of the other cities within our Gulf Coast service area in Louisiana. So call today at 225-401-6568 to get superior water extraction service after flood damage.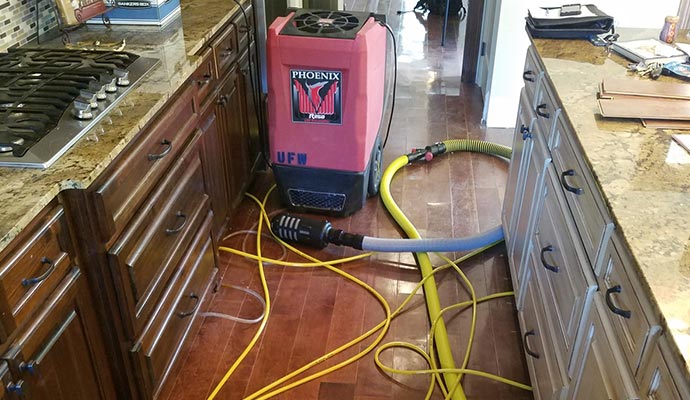 Importance of Quick Water Extraction Service
In the event of flooding or water damage due to a leak or burst pipe, prompt water extraction service is crucial. In addition to encouraging the growth of mold and germs, standing water may also weaken building foundations and pose health risks if left there for too long. It is essential to get in touch with experts as soon as possible so that water can be extracted to assist prevent these problems and reduce overall damage. Taking prompt action can reduce hassle, expense, and time spent in the future.
Call Us to Get An Effective Water Extraction Service
If you are facing any difficulties regarding flood damage, reach out to us. United Fire and Water is the most dependable water extraction service provider in Lafayette, Hammond, Zachary, and other service areas in Louisiana.
Need water damage restoration services? Call us at 225-401-6568 or click here to schedule an appointment for the best water extraction services.