24/7 Emergency Response after Flood Damage in Baton Rouge
Every minute matters if your home is experiencing a flood or water damage emergency. So unless you deal with floodwater in your home right away, your walls, carpet, flooring, ceiling, and other personal belongings could all become flooded and permanently damaged. Areas that have been flooded can soon become dangerous for human health. Think about how rotting and mold develop because of the growth of harmful microorganisms in damp places. Even a minimal amount of water can generate a devastating flood, which is why United Fire and Water's quick and dependable 24/7 emergency response is so valuable in Lafayette, Hammond, Zachary, Denham Springs, Baton Rouge, and any of the other cities within our Gulf Coast service area in Louisiana.
Serving both residential and commercial clients, we offer water removal and cleanup, water damage restoration, mold remediation, and other restoration-related services. You can report any emergency and get an immediate response by calling our 24/7 emergency service hotline. To learn more, give us a call today at 225-401-6568 or click here to schedule a service online. We assign an IICRC-certified specialist to your house or place of business promptly after we have confirmed your details.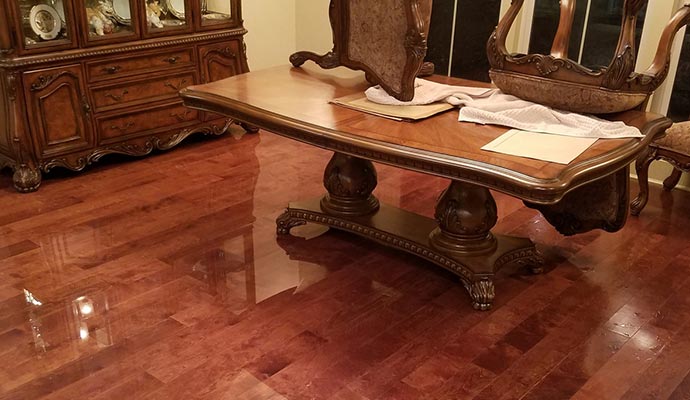 Why Is It Important to Deal with Flood Damage Immediately?
Timing is everything when dealing with flood damage. Flood damage is a high priority. Your home may flood as a result of an unexpected storm, a flood, or any water damage from a leaky pipe or plumbing system. It's exhausting and upsetting. It also threatens wood flooring, causes structural damage, promotes mold development, and so on.  Immediate action should be taken to minimize damage after any flooding. United Fire and Water will respond quickly and effectively to any flood damage restoration needs and will offer practical answers for any flood damage issues.
Get The Emergency Support from Us
There is no time limit for emergency services as the situation arises suddenly and unexpectedly. But we are always ready to aid you in getting you out of trouble. Make a call at 225-401-6568 or contact us online to set an appointment. Our well-trained crew will reach you as soon as possible and will do the job.
We also offer emergency services for fire damage, storm damage, mold damage, etc. United Fire and Water is a family owned company with IICRC certifications that offers superior restoration services..