Mold Removal in Baton Rouge & Denham Springs
Mold removal & mold remediation involves cleaning up and eliminating the presence of mold from an indoor environment. At United Fire & Water, our superior mold removal services are part of our comprehensive collection of mold services we offer to residential and commercial customers in St. Tammany, Baton Rouge, Denham Springs, and other cities within our Gulf Coast service area in Louisiana. We also handle mold inspections and mold testing.
When you have a water leak at your home or office, mold growth can occur in less than 48 hours. When that occurs, it is essential to remove the mold ASAP before it can damage your structure or cause health problems in humans. The best way is to have one of our United crews perform mold removal services that contain, remove, and replace the affected material at your home or office. Remember: applications of antimicrobial, encapsulation and negative air treatments by themselves do not represent complete remediation. Let United remove & remediate your mold problem for good! When you need our help in Zachary, Shenandoah, and other cities that we serve, call us at 225-401-6568 or click here to schedule an appointment for mold removal services ASAP!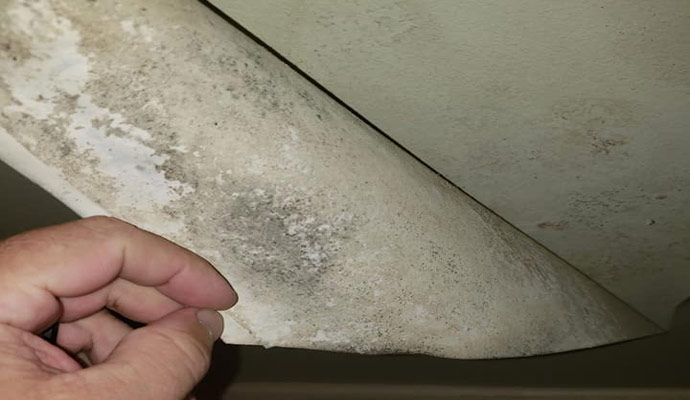 Our Mold Removal Process by United Fire & Water
The ONLY way to properly remediate mold is to physically remove it. How do we achieve that? We follow this process:
The first step is stopping the source of moisture. Once the moisture is removed, mold will go into a dormant state and will remain dormant unless moisture returns.
The next step is to physically remove the mold growth by discarding wet building materials and removing mold from dry surfaces. We replace damaged building materials with new ones.
One of our primary goals in Mold Remediation & Mold Removal is to remove or clean contaminated materials in a way that prevents the emission of contaminants from leaving the work area.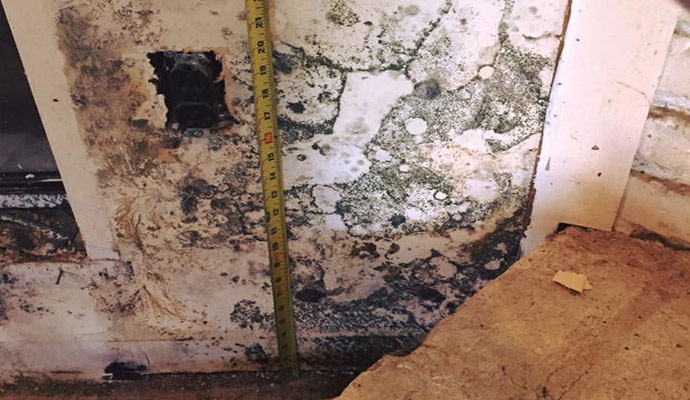 Other Methods of Mold Remediation
Wet Vacuum
HEPA Vacuum
Truck-Mounted Cleaning
Wet Wiping
Sanding with HEPA Vac Attached
Media Blasting – Sand, Soda, Walnut Shell, Shot, Dry Ice
Duct Cleaning Services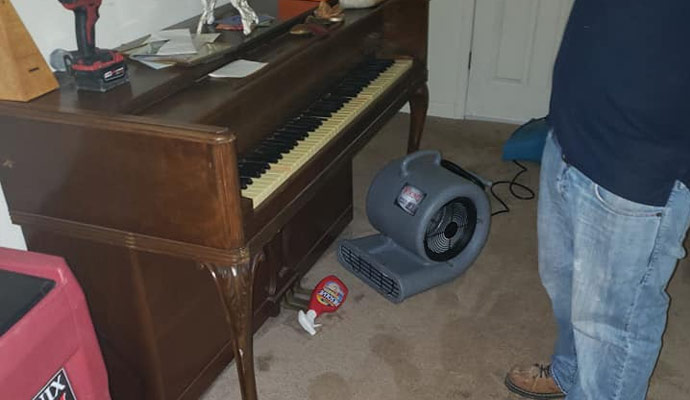 Always Avoid Cross Contamination
Cross Contamination is something that is preventable and should be avoided in every remediation project. The purpose of the clean-up process is to eliminate mold and fungal growths and to remove contaminated materials. As a general rule, simply killing the mold with a biocide is not enough. The mold must be physically removed because the chemicals and proteins, which cause a reaction in humans, are still present even in dead mold.