Flood Damage Cleanup & Water Removal in Baton Rouge, LA
For more than 15 years, United Fire & Water has set the industry leader for flood damage cleanup & water removal services in Baton Rouge, Denham Springs, Lafayette, Hammond, Zachary, and other Louisiana cities within our service area. We serve both residential and commercial customers, helping them rebound ASAP from flood damage, rising water, hurricane damage, storm damage, and more.
Recovering from flood damage can be difficult. Fortunately, our crews have the expertise, experience, and state-of-the-art equipment required to meet the challenge. From water extraction & removal of yard debris to major restoration and complete restoration, our IICRC-certified technicians have got you covered every step of the way. When you need our help with any type of restoration services, give us a call today at 225-401-6568 or click here to schedule a service appointment ASAP with one of our flood damage cleanup experts!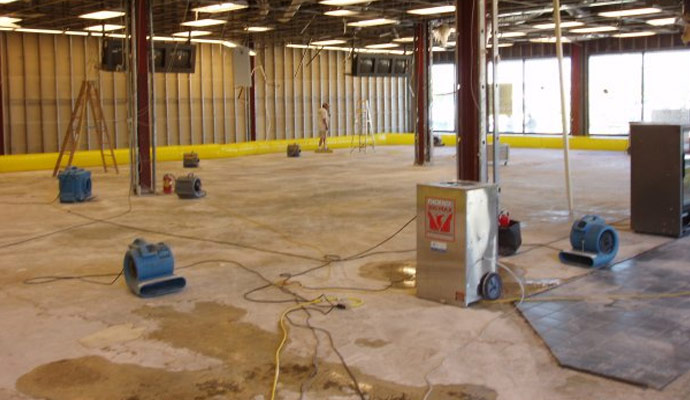 Am I Covered for Flood Damage?
Generally speaking, homeowner's property policies do NOT cover flood claims. Instead, you must purchase a specific flood damage policy to be covered from flood damage cleanup & water removal at your home. Coverage at your business depends on what type of business policy you select. Some examples of situations where a flood damage policy may pay dividends include:
Heavy rain seeps into your basement or crawlspace because the soil can't absorb the water quickly enough.
Rising water from a river or lake overflows floods your property.
A flash flood rolls downhill and enters your property.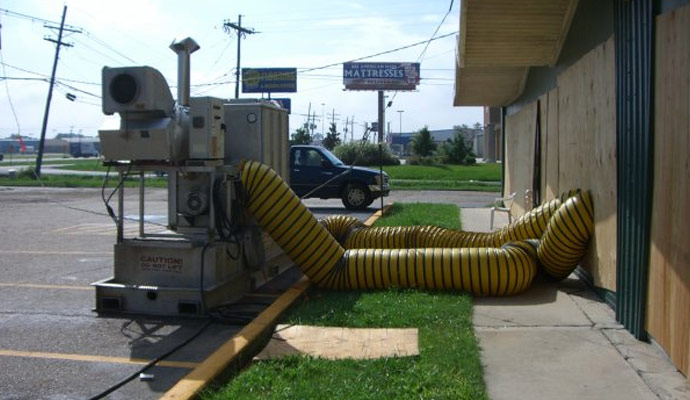 Flood Damage vs. Water Damage
The word "rising" is the key to distinguishing water damage from flood damage. A broken pipe or leaky appliance connection often causes rising water. Flood damage, on the other hand, tends to be caused by:
Outside water overflowing lakes or rivers & entering your home
Flash floods that bring outside water into your home
Clogged drains that bring outside water into your home
Trust Us for Your Flood Damage Needs in Baton Rouge & Zachary
Flood damage will be covered only with a specific flood insurance policy. An excellent resource for flood insurance information is Floodsmart.gov, the official site of the National Flood Insurance Program. When you face the need for flood damage cleanup & water removal services within our Louisiana service area, our IICRC-certified experts soon can handle any type of storm damage restoration services you might need, including flood damage restoration, rising water, hurricane damage, and more. To learn more, call 225-401-6568 or click here to make an appointment today.