Restaurant Restoration Services in Baton Rouge
It is important for restaurants to uphold their image and reputation. Other than just the flavor of the food and the unique services they offer, the ambiance plays a big role in a diner's overall dining experience. Restaurant owners know this, investing heavily to make interior and exterior spaces stand out. Still, there are situations that devastate any restaurant.
Fires and floods are common disasters that can permanently close a restaurant. Before the loss becomes permanent, it is a restaurant owner's responsibility to find a way to get the place up and running again with the help of professional.
United Fire & Water provides the most reliable restoration services to the restaurants in Baton Rouge and nearby areas.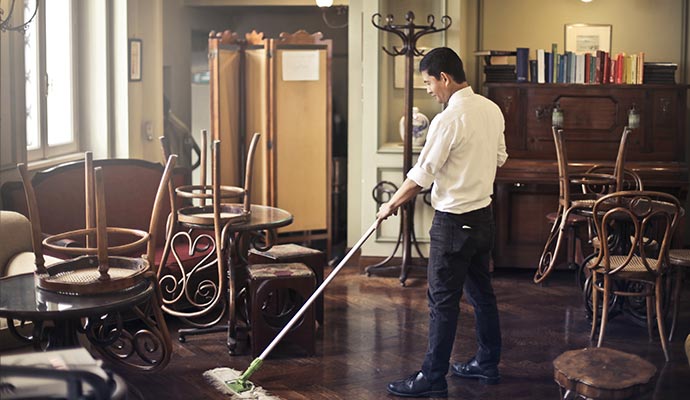 Save Your Restaurant from Disasters
Our company has helped numerous restaurant owners across the Gold Coast region rebuild the property they lost. We understand that disasters can occur anytime, anywhere. Because of this, we make sure that our commercial restoration services are available 24/7.
It's disheartening to see restaurants shutter due to unforeseeable situations. Some restaurants have sentimental value. Without professional help, rebuilding a restaurant after a crisis can be immensely difficult. If your restaurant has experienced damage due to disasters, contact United Fire & Water immediately.
Trust United Fire & Water for Restoration Services
Whether it's a natural disaster, a broken pipe, or a devastating fire, our certified restoration experts at United Fire & Water provide comprehensive recovery solutions to restore any property to its pre-loss condition.
As a state-certified & licensed mold remediation company, we are experts in the field of water & fire damage restoration. Our crews are ready to respond on a 24/7 basis and can be on-site at your property in as little as 1 hour for locations throughout Southern Louisiana.
For more information about our services in Baton Rouge, Denham Springs, Livingston, Prairieville, Covington, and other parts of our Gold Coast service area, or to learn about our pre-planned emergency response for your home or business – contact us online or call 225-401-6568.
100% satisfaction guaranteed
24-hr emergency service
Best-rated restoration contractor
Family owned
IICRC certified
Fully licensed and insured
We directly deal with your insurance company