Restoration Services for Gyms & Athletic Facilities in Louisiana
United Fire & Water provides the most reliable restoration services to the gyms & athletic facilities in Louisiana and nearby areas.
Creating the perfect workout environment is important for gyms and athletic facilities. After all, these establishments help people who want to get in shape, so they must provide their clients with the best equipment and trainers. However, fire or water-related disasters can destroy the property in a blink of an eye. When this happens, gym and athletic facility owners need to act fast to minimize the damage.
No matter what type or size of gym or athletic facility you run, know that United Fire & Water is ready to help. We've been in the disaster restoration business for many years, offering top-notch services. We've restored countless commercial properties and helped their owners come back from various catastrophes. That's why if your gym or athletic facility has encountered a disaster, contact us for immediate assistance.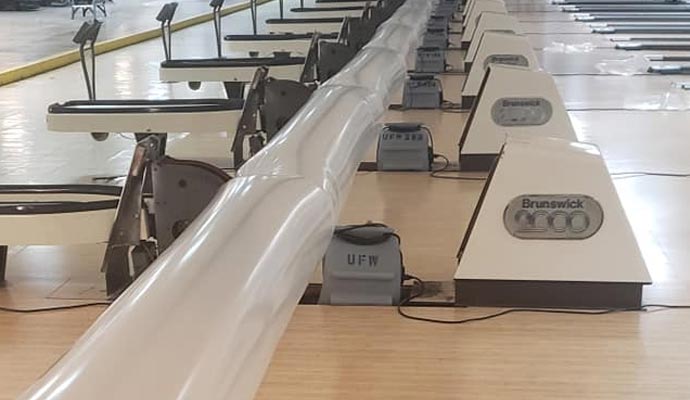 Get Your Facility Back to Pre-disaster Condition
Even if the predicament you're in can be solved with do-it-yourself restoration methods, it's still wiser to let us handle the task. We have the necessary equipment and manpower to restore your damaged facility back to its pre-damaged condition, fast. We're able to get the restoration procedure right on the first try to eliminate the need for subsequent repairs. You can get back to normal business operations much quicker with our help.
Our methods also prevent the following secondary damage from attacking your gym or athletics facility:
Mold and mildew
Soot and smoke damage
Foul smelling odors
Malfunctioning equipment
By eliminating their presence in your building, your environment stays safe and healthy for your clients and employees.
Trust United Fire & Water for Restoration Services
As a state-certified & licensed mold remediation company in Louisiana, United Fire & Water is an expert in the field of water & fire damage restoration. Our emergency crews are ready to respond on a 24/7/365 basis and can be on-site at your property in as little as 1 hour for locations throughout Southern Louisiana.
Whether it is a natural disaster, a broken pipe, or a devastating fire, our certified restoration experts provide comprehensive disaster recovery solutions to restore any property to its pre-loss condition.
For more information about our services in Baton Rouge, Denham Springs, Livingston, Prairieville, Covington, and other parts of our Gold Coast service area, or to learn about our pre-planned emergency response for your home or business – contact us today of call us at 225-401-6568!
100% satisfaction guaranteed
24-hrs emergency service
Best rated restoration contractor
Family owned
IICRC certified
Fully licensed and insured
We directly deal with your insurance company