Water Damage Restoration for Burst & Frozen Pipes in LA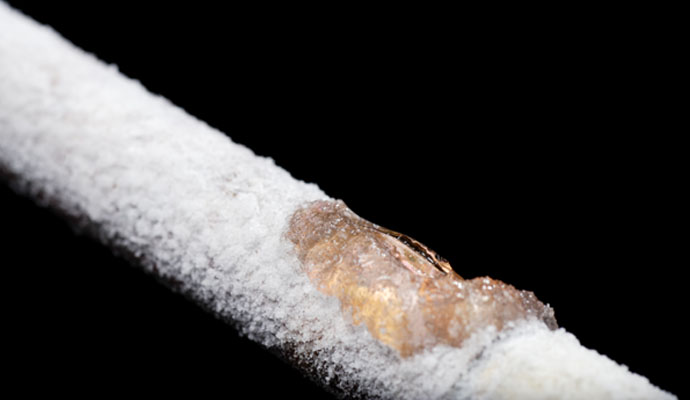 A burst pipe at your house or workplace will fill your property with rushing water in seconds. This is more likely to happen in the winter when pipes freeze and rupture due to the cold. No matter why a pipe breaks, the subsequent interior flood must be dealt with as soon as possible to limit water damage to your property in Louisiana.
Fortunately, the experienced technicians at United Fire & Water have the knowledge, expertise, and equipment to swiftly and completely restore broken pipe water damage for residential and business clients in Baton Rouge, Denham Springs, Lafayette, Hammond, Zachary, and other cities throughout our Gulf Coast service area in Louisiana. To learn more, call 225-401-6568 or click here to schedule a service appointment ASAP with one of our certified technicians!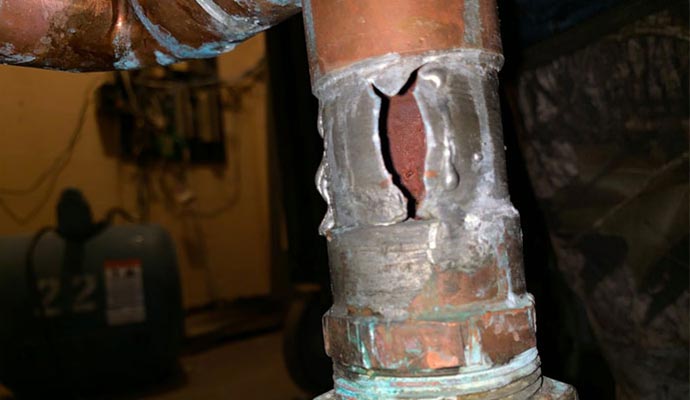 What Causes Pipes to Burst?
A pipe burst pipe can cause a lot of damage to your property. Some common causes of burst pipes include:
Cold Temperatures: When the temperature dips below freezing, the water in your pipe freezes, causing it to burst.
Blocked Drains: If a clogged drain is ignored, pressure rises inside the pipes until they can no longer handle it. As a result, there is a burst.
Chemical Drain Cleaners: If you use a chemical drain cleaner, your pipes will be prematurely burnt out.
Contact Us to Restore Burst Pipe Damages in Baton Rouge & Denham Springs
For more than two decades in the Gulf Coast Region of Louisiana, United Fire & Water has set the industry standard for burst pipe damage restoration, as well as restoration services for other types of water damage, in Lafayette, Baton Rouge, Zachary, and other cities that we serve. Our IICRC-certified crews can handle any type of services for water removal, water damage clean-up, water damage restoration, mold remediation, and more! Give us a call at 225-401-6568 or click here to make an appointment for one of our services today in Acadia, Houma, Shenandoah, St. Tammany, Baton Rouge, and other cities throughout our Louisiana service area.