Restoration Services for Food Production Facilities in Louisiana
United Fire & Water provides the most reliable restoration services to the food production facilities in Louisiana and nearby areas.
Fires, floods, and strong storms can wreak havoc on food production facilities. Not only are these disasters capable of damaging expensive equipment and machinery, but they can also cause company closures.
Food production facility managers are responsible for the safety and security of their business, particularly in the wake of a natural disaster or accident that occurs in the building. That's why, if your food production facility encounters a catastrophic event, you need to contact United Fire & Water for a prompt and effective response.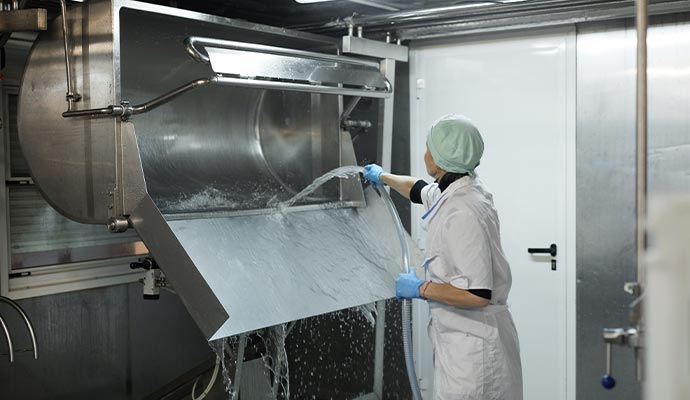 Quickly Recover from Any Disaster
Our company has helped countless commercial properties recover from all kinds of disasters for years now. We understand the unique problems, the aftermath of an emergency can inflict on your food production facility.
Our trained technicians are armed with the necessary equipment to restore your property back to its pre-disaster condition. We follow a proven restoration plan to get your building and your business back on track. The minute we arrive at your facility, you can expect us to:
Determine the cause of the damage and measure the scope and size of the clean-up.
Close off the affected areas to prevent the damage from spreading.
Safely dispose of health and safety hazards like shattered glass, broken beams, or chemical spills.
Use professional-grade cleaning tools and equipment to get rid of smoke, soot, mold, and contaminated water.
Properly sanitize, disinfect, and decontaminate the entire facility.
Trust United Fire & Water for Restoration Services
As a state-certified & licensed mold remediation company in Louisiana, United Fire & Water is an expert in the field of water & fire damage restoration. Our emergency crews are ready to respond on a 24/7/365 basis and can be on-site at your property in as little as 1 hour for locations throughout Southern Louisiana.
Whether it is a natural disaster, a broken pipe, or a devastating fire, our certified restoration experts provide comprehensive disaster recovery solutions to restore any property to its pre-loss condition.
100% satisfaction guaranteed
24-hrs emergency service
Best rated restoration contractor
Family-owned
IICRC certified
Fully licensed and insured
We directly deal with your insurance company
To know more about our services in Mandeville, New Orleans, Cameron, Point Coupee, East Baton Rouge, and other parts of our Gold Coast service area, or to learn about our pre-planned emergency response for your home or business – contact us today of call us at 225-401-6568!