Residential Remodeling in Baton Rouge & Denham Springs
Have you been wanting to update your home? We can also help you alter the existing look with a bathroom remodel, a kitchen upgrade, or one of our other residential remodeling services. When you want to remodel your property in Baton Rouge, Denham Springs, Prairieville, Covington, and other Louisiana cities that we serve throughout the Gulf Coast area, the company to contact is United Fire & Water. As a restoration company, we stand beside you through water damage, fire damage, mold infestation, and other difficult moments but we also can help you update your home to make it the look you have always wanted.
Most homeowners who opt for a residential remodel do so for one of a handful of reasons: increased functionality, enhanced comfort & safety, a desire for a fresh look, or a way to create additional space that will boost the resale value of your home. In such instances, the greatest financial benefit of a residential remodeling job typically comes from an upgrade to the bathroom or the kitchen.
Whether that involves adding a half-bath, upgrading the look and amenities of your master bath area, or creating a shower-to-tub conversion for a more luxurious feel to your private sanctuary, you can rest assured that our IICRC-certified craftsmen have got you covered. The same is true when it comes to updating the look of your cabinets and countertops in the kitchen or adding an island to create more workspace and a better flow. When you need help with your residential remodeling job, be sure to call us at 225-401-6568 or click here to schedule our services today at your property within our Louisiana service area.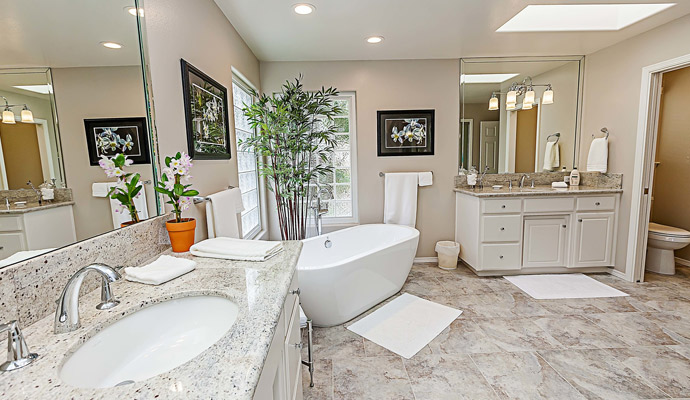 Benefits of Letting United Upgrade Your Bathroom or Kitchen
Each home remodeling project that we take on is performed with precision, professionalism, and attention to detail. Our skilled craftsmen approach your bathroom remodel, kitchen update, or square footage enhancement with the same mindset that we would when tweaking our own home. When you choose United Fire & Water to remodel your Louisiana home, the benefits include:
Start-to-Finish Remodeling Crews
Licensed & Insured Company
IICRC-Certified Technicians
Locally Owned & Operated
Restoration Experts
Decades of Industry Experience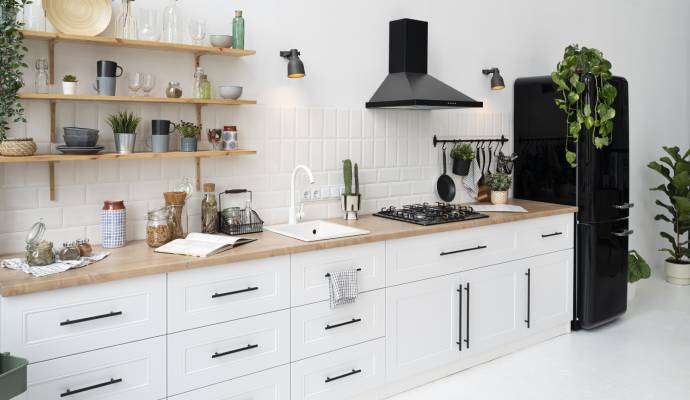 Functional Bathroom & Kitchen Remodeling by United Fire & Water in Baton Rouge, LA
Does it feel like your bathroom got stuck in a time warp? Or are you looking to make it more accessible and safe? Adding safety measures does not require accepting a sterile environment in your master bathroom. Our craftsmen create custom features that are both functional & beautiful as part of your bathroom remodel. Let us accent your barrier-free shower with elegant tile flooring & attractive shower surrounds to create a stylish bathroom for years to come.
To upgrade your kitchen, our crews coordinate color schemes, countertops, shelving options, and backsplash patterns to create a kitchen that is more functional & more attractive.
Count on Us to Remodel Your Kitchen or Bathroom in Baton Rouge & Zachary, LA
We also provide residential remodeling services, particularly bathroom renovations and kitchen upgrades. Financing options are available for our remodeling services to help you create the home of your dreams. For years, our IICRC-certified craftsmen at United Fire & Water have honed their skills while providing top-notch restoration and renovation work for homeowners throughout our Louisiana service area:
Greater Baton Rouge Area: Baton Rouge, Addis, Baker, Central, Gonzales, Geismar, Greenwell Springs, Livingston, Port Allen, Shenandoah, Sorrento, Walker, Watson, and Zachary.
Greater New Orleans Area: New Orleans, Kenner, Madisonville, Mandeville, and Metairie, and St. Tammany
To learn more, dial 225-401-6568 or click here to get started today with your kitchen or bathroom remodel in Louisiana.