Water & Fire Damage Restoration in Addis, LA
At United Fire & Water, we are dedicated to serving customers in Addis and across Louisiana. For any emergency damage restoration, water damage, fire damage, mold damage, or storm damage, our services are always on standby to assist you. We provide superior cleanup and restoration for homes or commercial properties.
If you're in need of a professional restoration provider in Addis, call us at 225-401-6568 or contact us online to arrange a consultation with a United Fire & Water representative, and ask about our free, no-obligation estimates.
Our More Popular Water Damage Services in Addis Include:
Water Damage
If you have water damage in and need water extraction & remediation, choose United Fire & Water. We are Louisiana's most trusted (and best reviewed) disaster restoration company for more than 20 years.
Mold Remediation
Molds and fungi are found everywhere inside and outside, but it's hard to when it reaches dangerous levels in your home. Don't let mold ruin your health! Let the professionals from United remove any mold from your home.
Fire & Smoke Damage
Whether smoke damage occurred as a result of a cooking masterpiece gone awry or faulty electrical work, removing smoke particulates from walls, furniture, garments and air ducts is essential in eliminating odor — once and for all.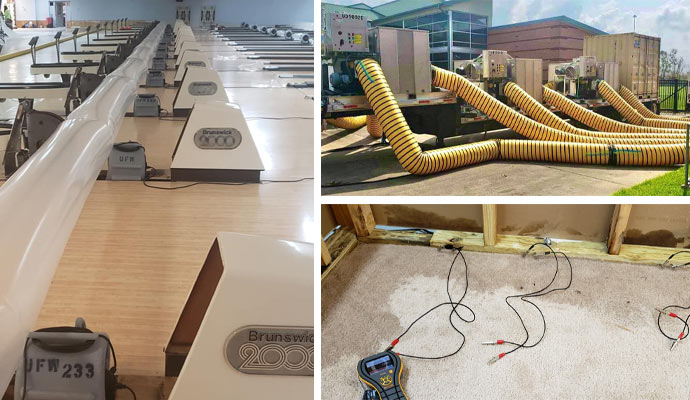 Water Damage Restoration By United F&W in Addis and Across Louisiana
For more than 20 years, United Fire & Water has provided restoration for residential and business clients in Addis and throughout Louisiana. For any water damage, United Fire & Water provides emergency response to inspect, assess and begin cleanup.
We outline every stage of our water damage restoration process and begin work efficiently. We're also able to assist with your insurance claims. Our IICRC-certified technicians understand your property's cleanup and restoration needs. We're a proven provider of best restoration results, service and satisfaction. In Addis, we've earned our customers' trust.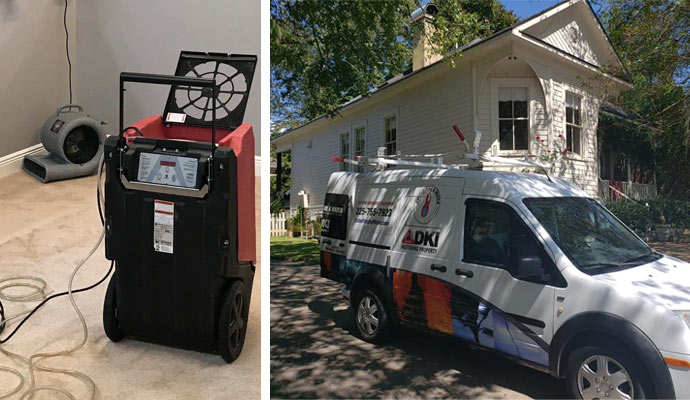 For Fire Damage, We're the Experts
Fire and smoke damage offer a significant difficulty for any homeowner or business. At United Fire & Water, we quickly repair fire damage to your property with advanced equipment and methods.
We repair the fire damage and get your Addis home or place of business back to a pre-damaged condition. We are a leading provider of fire damage restoration that includes board-up service and smoke deodorization.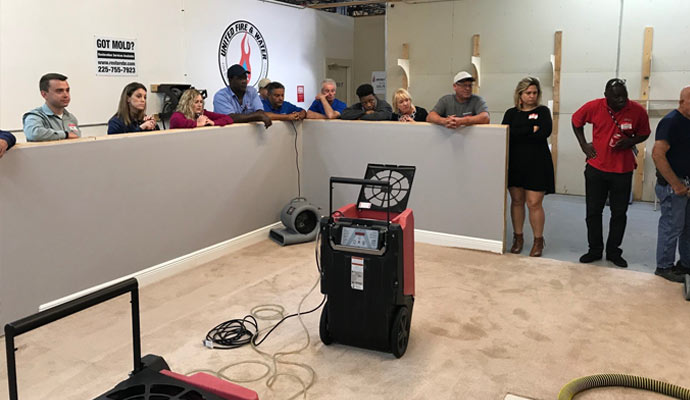 Why United Fire & Water in Addis, LA?
Choose United Fire & Water for your water or fire restoration in Addis for these advantages:
Restoration performed by licensed and certified teams.
Quick response times and arrivals with properly equipped vehicles.
Our specialists thoroughly evaluate and correctly assess damage.
Efficient, effective restoration with the right technology.
Proven, reliable restoration process.
Did you know we offer Remodeling Services?
We have an amazing team who restores homes after a disaster that can also work on your home to give it the updates you've been wanting. Whether your kitchen needs remodeling or you want to upgrade your shower or cabinets, we have the expertise to help with the design and execution of your bathroom or kitchen update. Click here to learn more!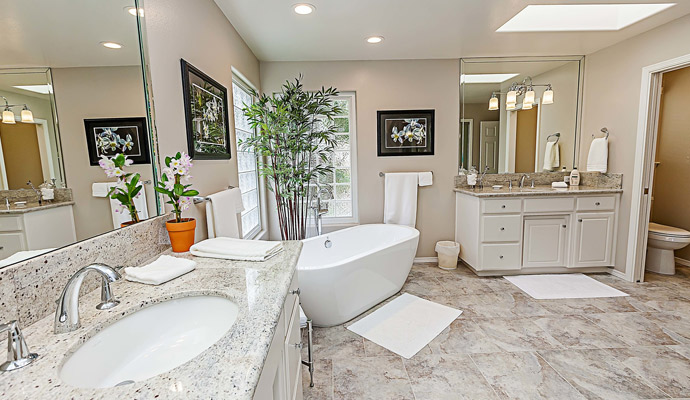 Trust United Fire & Water For All Restoration Needs in Addis
For water damage or mold remediation in Addis and surrounding Louisiana cities, rely on United Fire & Water. We serve residential and commercial customers on a 24/7 emergency response basis. We're a proven provider that delivers customers the best results, service and satisfaction. Ask us about our financing options.
We're ready to assist with any damage restoration and cleanup in Addis. Call us at 225-401-6568 or contact us online to book an appointment with a United Fire & Water team member.