Prevent Mold Infestation in Baton Rouge & Denham Springs
Molds can cause widespread structural damage as well as degrade the quality of your indoor air. Moreover, it has diverse effects on health. To protect your property & family from mold damage, United Fire & Water offers mold prevention services and mold remediation services.
Preventing mold growth is the best way to avoid complications. Mud grows when there's water, food (like dead organic matter), and oxygen. The key element to take care of here is 'water'. Water spills, leaks, & water damage are the leading reasons for mold. This is why United Fire & Water provides 24/7 emergency response for water damage restoration services. Our services are available in Baton Rouge, Sorrento, Kenner, Hammond & other nearby areas in Louisiana. Call us now at 225-401-6568 to prevent mold infestation.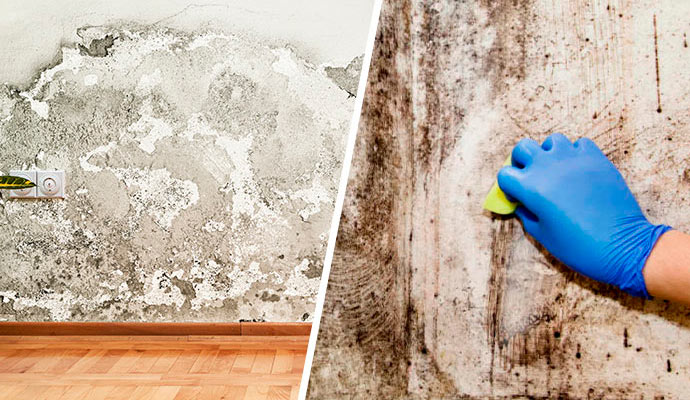 Quick Response Time to Prevent Mold Growth
United Fire & Water's IICRC-Certified team is ready around-the-clock to deal with water damage across Louisiana. Water-soaked structures such as wood pack a lot of moisture in them. This moisture becomes a breeding ground for mold in a short amount of time. Professional water extraction, dehumidification & water damage restoration from our qualified experts ensure maximum prevention of mold growth.
Additional services we offer regarding mold include:
Tackling Mold Infestation with Mold Remediation & Removal
Unfortunately, if you do have mold on your property, it may spread onto other areas & make it costlier to restore the situation. You need to act ASAP and avoid risking the value of your home & the health of your family.
Here at United Fire & Water, we have a reputation for a 30-min average response time. We arrive shortly after you contact us to address your mold-related issues. We have the equipment to prevent mold infestations as well as provide mold remediation & removal services if necessary. Give us a call at 225-401-6568 when you need our mold-related services in Baton Rouge or nearby areas in Louisiana.