Heavy Snow & Ice Damage Restoration in Louisiana
Damage from heavy snow or ice can occur in Louisiana and require damage repair or restoration. Winter storms can be difficult enough without damaging your roof, siding, gutters, windows, doors, plumbing garage or other parts of your property. In the event that a winter storm is too severe for D-I-Y cleanup or repair, professional storm restoration is your best option.
At United Fire & Water, we provide superior, reliable heavy snow and ice damage restoration after severe winter storms. We assist customers in Baton Rouge, Denham Springs, Lafayette, Hammond, Zachary, and throughout our LA service area. Depend on United Fire & Water to restore your residential or commercial property to its pre-winter storm condition. Contact us online or call us at 225-401-6568 to learn more and arrange a consultation.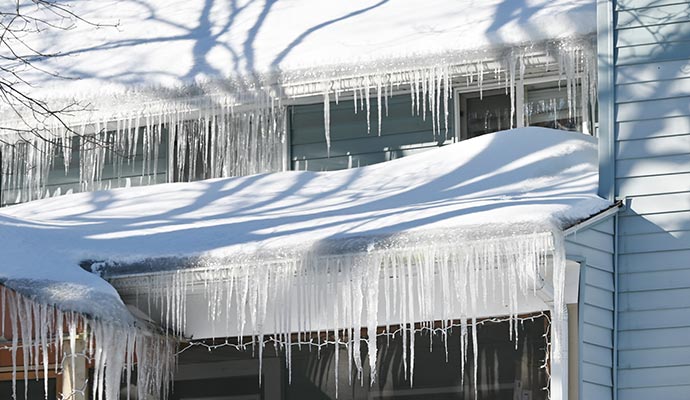 Why United For Snow & Ice Damage?
Cleanup, repair and restoration after heavy snow or ice damage is always better left to professionals. United Fire & Water has the equipment, expertise and experience for your winter storm restoration after heavy snow or ice damage.
Don't let siding, gutter, roof, plumbing or other damage after heavy snow or ice linger until the next winter storm. We're your local storm restoration provider that's looking out for you after any disaster. Our knowledge and compassion set us apart from our competitors.