Heavy Snow and Ice Damage Restoration around Louisiana
Snow & ice damage is nothing uncommon, and dealing with snow & ice damage can be pretty frustrating. When the damage from a massive snowstorm is severe, it adds to the list of difficulties. You can end up with many damages like smashed windows, doors, roof damage, damaged or frozen pipes, and many other issues. Even if you have all of the essential instruments, occasionally, the snowstorm is so severe that the damage cannot be remedied on your own. In such extreme cases, specialists are the only alternative.
You can rely on us when you need snow and ice damage repair. The highly skilled specialists at United Fire & Water can provide you with the finest services possible. Our storm damage restoration services include hail damage, flood damage, and hurricane damage. If you have questions, please contact us online or call us at 225-401-6568.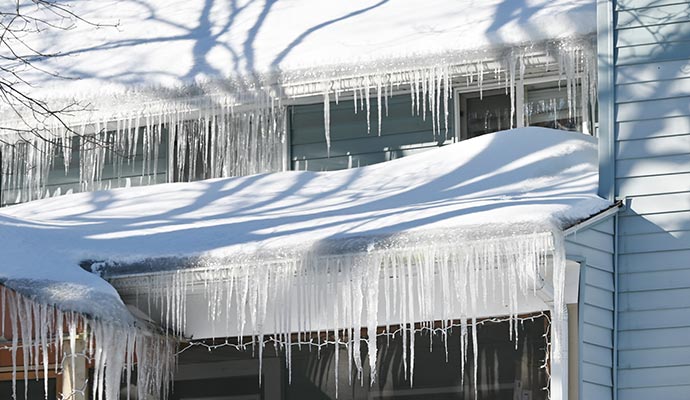 Why Professional Service for Heavy Snow & Ice Damage
Some jobs should be left to professionals, and snow & ice damage restoration is one of them. Here at United Fire & water, we have the appropriate tools and industry-leading equipment. Our professionals have the experience and the knowledge for the restoration job after heavy snow & ice damage.
There are a few reasons professionals should be hired for such jobs. It is because of their experience, expertise, knowledge, and compassion.
Choose United Fire & Water for Heavy Snow & Ice Damage Restoration
United Fire & Water is one of those companies that stands out from the crowd for various reasons, including their years of expertise and dedication to their customers. We have many qualities that set us apart from other companies. We are IICRC certified, licensed, and insured. If you want 24/7 emergency services, we can also offer you that!
If you live in Baton Rouge, Denham Springs, Lafayette, Hammond, Zachary, and other Louisiana cities within our service area, rely on United Fire & Water for heavy snow and ice damage restoration service, along with many other services!