Roof Leak Restoration in Denham Springs & Baton Rouge
Water can damage your house through roof leaks. Storm or strong wind may cause this. Roof leaks can dampen your walls, ceiling even your foundation. If it goes unnoticed for some time, it can cause mold growth. So it is advised to deal with roof leaks quickly otherwise, you have to deal with mold and structural damage later which will make restoration service more costly. United Fire & Water provides the best roof leak restoration service in Denham Springs, Baton Rouge, Livingston, Hammond, and surrounding areas.
If you spot any leak in your home, don't hesitate to call us at 225-401-6568 or contact us online here for the restoration experts. Our professionals will reach you shortly.
Roof Leak Restoration Process by United Fire & Water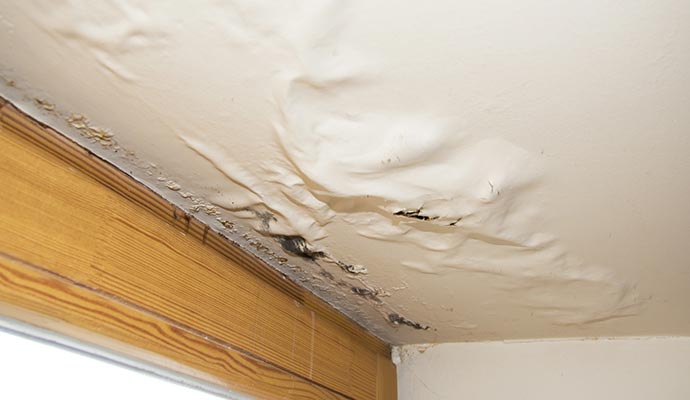 Depending on the house and leaking position, we have to customize our process to fulfill the needs of our customers. But we have a general procedure to follow. Here take a look at these-
Source of leaking: Experts will thoroughly inspect your respective place and find the source of the leaking. Then they will take the necessary steps.
Spraying disinfection: Disinfection spray will prevent mold growth at its source. So you don't have to worry about mold contamination for a brief period of time.
Restoring pre-loss state: Professionals will provide restore your roof to its pre-loss state.
Directly works with the insurance company: Our experts directly work with the insurance company. So you don't have to suffer any hassle regarding insurance.
Why Choose Us?
At United Fire Water, we provide complete clean-up, recovery, and restoration solutions to return your home or place of business to its pre-loss condition. With the most cutting-edge equipment at their disposal, our skilled professionals can complete any difficult water restoration project. They offer free inspections and budget-friendly advice. Over time, we received many favorable comments. There are several reasons why customers are fond of us-
Super fast response time
24 hours emergency service
100% satisfaction guaranteed
IICRC certified professionals
Top-rated restoration contractor
In addition to water damage, our experts also provide restoration services for commercial content, mold, and fire damage. So if you want to see any water dripping from the selling, call us at 225-401-6568 or contact us online here for roof leak restoration service.