Advanced Water Damage Restoration Equipment in Baton Rouge, LA
Residential or commercial property owners who have experienced water damage after the unexpected require professional water extraction, drying and cleanup. For this and water damage restoration, advanced equipment is the most efficient, effective solution.
Put your mind at ease. United Fire & Water has the experience, expertise and advanced water damage restoration equipment to return your property to its pre-damaged condition. Let us assist you in your water damage cleanup and recovery. We are a fully licensed and insured company that has served customers across Baton Rouge and New Orleans for more than 20 years. Our 24/7 emergency response team is available for you, on average, within 30 minutes.
We assist customers in Baton Rouge, New Orleans, Walker, Denham Springs, and across our LA service area. For the most advanced water damage restoration equipment or any water damage related issue, Call us today at 225-401-6568. Also, contact us online to arrange a consultation with a United Fire & Water representative.
United Fire & Water is Your Water Damage Expert in New Orleans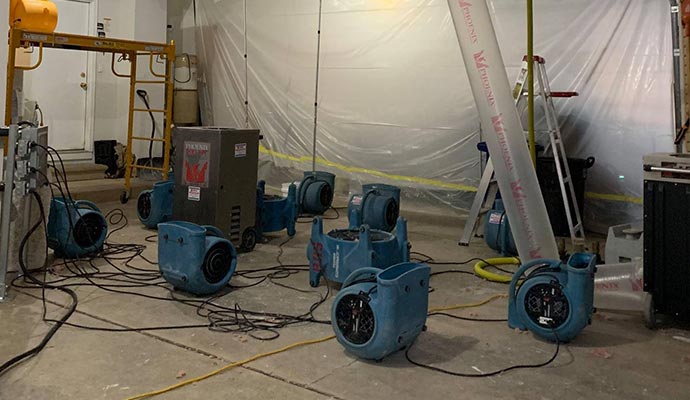 At United Fire & Water, we have advanced expertise, experience and restoration equipment to assist residential and commercial clients in returning their water-damaged properties to their pre-damaged conditions. Our skilled, certified technicians adhere to the highest, superior standards for water damage restoration. We assist in these areas, among others: