Electronics Restoration in Baton Rouge & Denham Springs
The process of evaluating, testing, reporting, cleaning, and decontaminating electronics that have been damaged by a catastrophe or disaster is known as electronics restoration.
Electronic restoration, as the term suggests, is the process of restoring electronics or gadgets to their state just before a loss, whether it is from fire damage, water damage, storm damage, or other contaminants. At United Fire & Water, our portable testing cart allows us to run a comprehensive evaluation of any electronic device, which allows us to determine whether an item can be restored to its pre-loss condition. Choosing to restore rather than replace equipment is also more cost-effective.
The specialist team at United Fire & Water is ready to assist you if you want emergency electronics restoration in Baton Rouge, Denham Springs, and throughout the Gulf Coast area. Just call 225-401-6568 and contact our 24-hour emergency helpline to report your electronics restoration needs.
Our Four-Step Electronics Restoration Process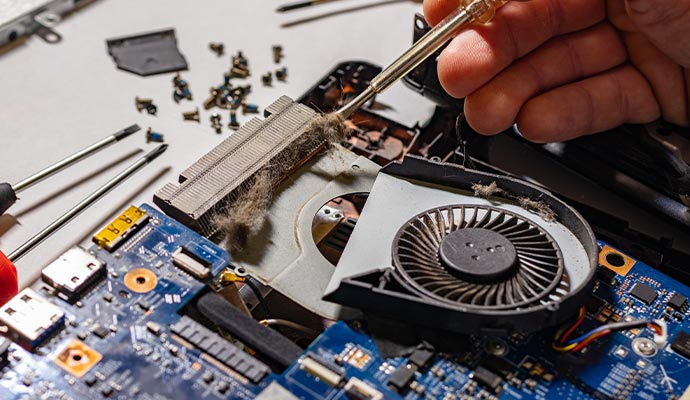 Test: In order to make that each object is functional, we do this twice. Once before we take it from the spot and again before it is returned. We offer a comprehensive report to the insurance carrier for replacement consideration of any item that failed the testing process.

Return & Reconnect: We'll verify that everything is in proper working order. Because it's crucial that the parts are properly attached and functioning during delivery. It also serves as a useful on-site test to make sure the owner is satisfied with the outcomes.

Evaluate: During Evaluation, we can identify which aspects of the electronic device are damaged. Electronics that are found to be functional will be returned to their pre-loss state. Any objects that are not repairable or that would cost more to restore than to replace will be listed on the "Statement of Loss Form".
Restore: Electronics restoration specialists employ a systematic approach that is equivalent to how manufacturers clean electrical products and circuit boards. Electronics that have suffered a loss are completely decontaminated using a number of methods. Deionized cleaning solutions, ultrasonic cleaning, and manual decontamination are all included in this. All exterior surfaces are cleaned, and, if necessary, we will disassemble the device to clean the inside as well.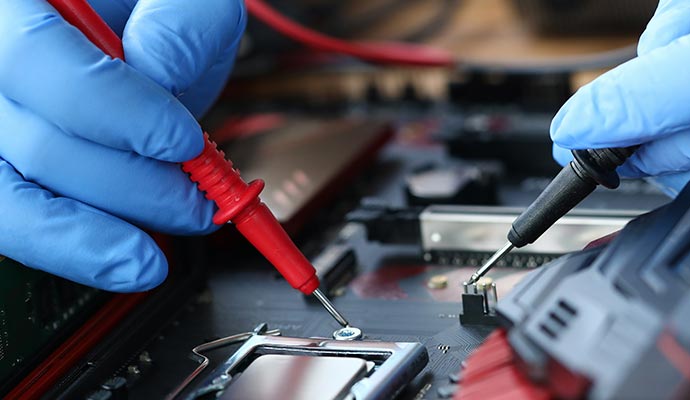 What Can We Restore?
We have successfully offered our services for electronics restoration to a variety of business industries. The residential, commercial, and industrial sectors are just a few of the industries in which we offer our content restoration services. We can restore electronics to their pre-loss state as long as they are completely functional. We restore electronics including -
Speakers
Printers
Computers
Appliances
Televisions
Power tools
Mobile Devices
Remote controls
Security systems
Video game consoles