Air Duct Cleaning in Baton Rouge & Denham Springs, LA
Clean Ducts Mean Healthy Indoor Air
Your air ducts are the lungs of your home or office. When you have suffered fire and/or smoke damage, the final step in cleaning your damaged property should be duct cleaning. Air ducts that have been cycling dirty, smoky, or otherwise contaminated air through your vents must become contaminant-free to avoid repeating these issues.
Fortunately, our IICRC-certified technicians at United Fire & Water offer a comprehensive array of air duct cleaning services that will make your fire-damage ducts clean & healthy again. Our crews can also handle board-up services, fire & smoke cleanup, reconstruction, and more for both residential and commercial customers in Baton Rouge, Denham Springs, Lafayette, Hammond, Zachary, and other cities throughout our service area in Louisiana. For more information, call 225-401-6568 or click here to schedule a service appointment ASAP with one of our certified technicians!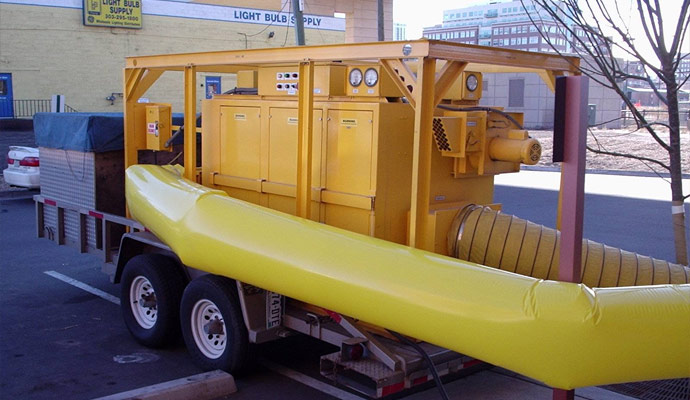 When Should I Clean My Air Ducts?
According to the National Air Duct Cleaners Association, strong consideration should be given to having your air ducts cleaned if you fall into one of the following categories:
You have multiple pets that shed.
You are preparing to occupancy of a new home.
Your HVAC system has been damaged by fire or flooding.
One or more residents smoke indoors.
A major weather event like a hurricane is approaching.
There is evidence of insects or pests in your ductwork.
If someone in your family suffers from allergies or asthma.
Trust Us to Clean Your Air Ducts in Lafayette, Hammond, & Zachary
When a fire damages your home or property, the biggest restoration challenge often is the intensity of the smoke damage. In apartment buildings and business parks, smoke odors often permeate three or four units over from the scene of the blaze. When that happens, air duct cleaning is a great solution and United offers the best air duct cleaning services available in Lafayette, Hammond, Zachary, and other Louisiana cities within our Gulf Coast service area. To learn more about our extensive services for air duct cleaning, water removal, mold remediation, and more, dial 225-401-6568 or click here to schedule a service appointment today!