Mold Inspection Service in Baton Rouge & Denham Springs
A mold inspection occurs when a trained technician examines the mold growth present in a building to determine the best way to remove it. Having a mold inspection performed is an essential part of our wide array of mold services offered by United Fire & Water, and is the first service that must be performed in an effort to eradicate mold growth at your home or office. Once the mold inspection occurs, we move on to mold testing and mold removal.
For years, our IICRC-certified technicians at United have performed every step of the mold removal process, from initial inspection to final remediation. We serve both residential and commercial customers in Baton Rouge, Denham Springs, Zachary, Shenandoah, and other cities throughout our Gulf Coast service area in Louisiana. To learn more, call 225-401-6568 or click here to schedule an appointment for a mold inspection ASAP.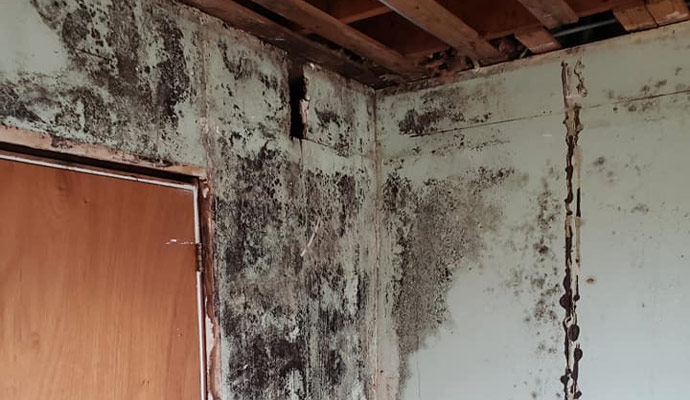 Why Should I Have a Mold Inspection at My Property?
The most common reasons for mold inspections include:
If you have issues like a runny nose, itchy eyes, or respiratory problems, an inspection can determine if there is mold present in your home or office.
An inspection can verify that moisture has been stopped and no residual mold growth has been left after repairs are performed.
An inspection can confirm there is no moisture or mold problem at a building you plan to rent or purchase.
An inspection will determine whether your indoor air quality is as high as it should be in your home or office.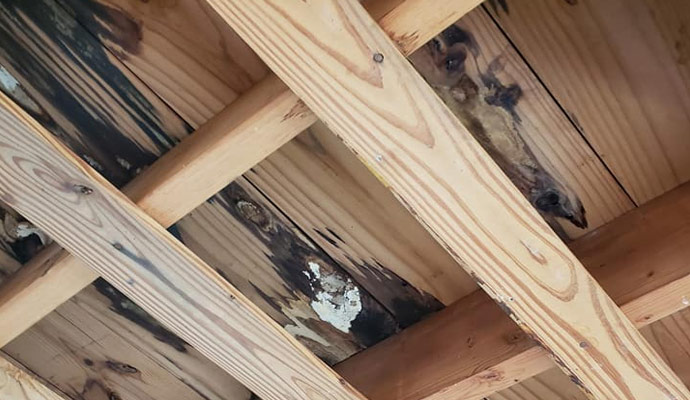 Indoor Air Quality (IAQ) Investigations
Mold inspections are a subset of Indoor Air Quality (IAQ) Investigations. These investigations look at the broader question: "What irritants are present in the air causing discomfort to the occupants?" If you are having a mold inspection because you feel ill when you are in a certain building or room, you might consider whether other irritants may be causing the discomfort and include these in the investigation.
Important Things to Know About Mold Inspections
Mold inspections look for evidence of past or current mold growth, as well as current signs of water or moisture intrusion.
Mold inspections look for hidden mold within the building -- inside walls, and in other out-of-the-way areas -- because mold thrives in damp, dark places. If left untreated, mold can cause structural issues such as wood decay in crawlspaces. The use of infrared cameras and moisture meters is essential in finding mold.
A mold inspection looks for sources of moisture inside the building. Water is essential for mold growth. Without a source of water, you will not have mold.
Mold inspections must be performed by a qualified mold inspector who has formal training and experience.
Past mold growth may indicate a water problem that will come back when certain conditions exist. Examples include horizontally blown rainwater penetrating a wall or roof cavity.
Mold inspections can identify the type of mold present. Some molds, such as Ceratosystis and Ophiostoma, are common in lumber but do not cause structural issues. It is important to inspect for the type of mold before trying to treat it.
Rely on Us to Perform Your Mold Inspection in Baton Rouge & Zachary
A mold inspection is an essential part of the process for anyone seeking to buy a home or rent office space. Only after a certified technician checks for mold can you be sure the place is safe for long-term use in Denham Springs, Zachary, Shenandoah, and other Louisiana cities throughout our service area. For more information, call 225-401-6568 or click here to schedule a mold inspection today!