Mold in a Flooded Home
Even though a year has now passed since the flood of 2016, many people are finding mold in their previously flooded home or business. It can be shocking to have this pop up when you thought you were in the clear. There are a lot of reasons why this can happen. Usually it relates to improper cleanup and mold removal, but it can also be a result of increased humidity and heat.
Why Do I Have A New Mold Problem?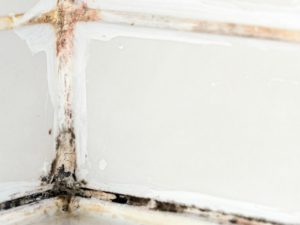 As the temperature increases outside then the importance of a working cooling system also increases. Mold needs four things to grow. Moisture, Oxygen, a Food Source and Temperature. If your HVAC system isn't working then the temperature and humidity (moisture) can cause mold to grown in a home without obvious water intrusion. Some of the most common places we see mold problems are in foreclosed homes. Frequently the lender turns off power to the house. This saves them money but it also means temperature and moisture increase.
What Can I Do?
Call United Fire and Water Damage! Typically, if you can see mold then you don't necessarily need IAQ testing. You must remove it. However, IAQ testing can be completed in one area of your home or multiple- depending on your needs and situation. Indoor Air Quality Testing (also referred to as mold testing) tests the air quality indoors versus the air quality outdoors. Simply put, if the air indoor has more mold than the air outdoors, then you may have a problem. And because we take samples in more than one location, it can give you a good idea of just WHERE the mold problem may occur! We ALWAYS send your samples to a third party lab for comparison. Even better, we typically receive results within 24 hours.
United Fire & Water Damage Of La, Llc Offers These Services
Water Damage Restoration
Fire & Smoke Damage Restoration
Mold Remediation – LA State Lic #250487
Reconstruction Services – LA State Lic #555937
United Fire & Water Damage of LA, LLC services all of Southern Louisiana and can typically be on site for any restoration related emergency within 2 hours of first notice. 60 minutes in the Greater Baton Rouge area.