Appliance Leak Cleanup Service in Baton Rouge & Denham Springs
Appliance leaks often cause severe water damage in your home. Your water heater, dishwasher, washing machine, and refrigerator are some of the most popular appliances that could develop a leak. A leaking appliance could end up seriously damaging your house and the neighborhood. You might feel anxiety due to this. United fire & Water provides appliance leak cleanup throughout Gulf Coast Region to save you from stress.
Other than appliance leak clean up we also provide flood damage, sewage damage, plumbing overflow, and many more. If your house is situated in Baton Rouge, Denham Springs, Livingston, and surrounding areas you can contact us at 225-401-6568 or contact us online here for appliance leak cleanup.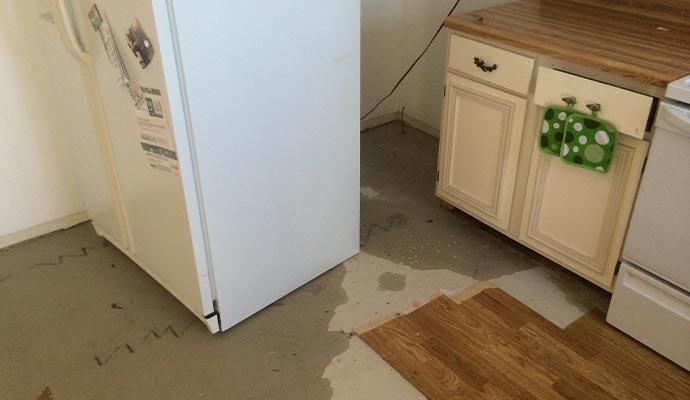 Damage Caused by Appliance Leak
Using a water-based appliance may result in various problems, but the most common issue is water damage. It can happen to a refrigerator, water heater, or washing machine. Usually, the damage is temporary and contained in a small area. However, the debris will seep into the floor and walls and cause typical water damage. The damage will worsen following that. If the leak is not fixed as quickly as possible, you'll end up with floor and walls that will get damped beyond repair, and mold will find a perfect place to grow.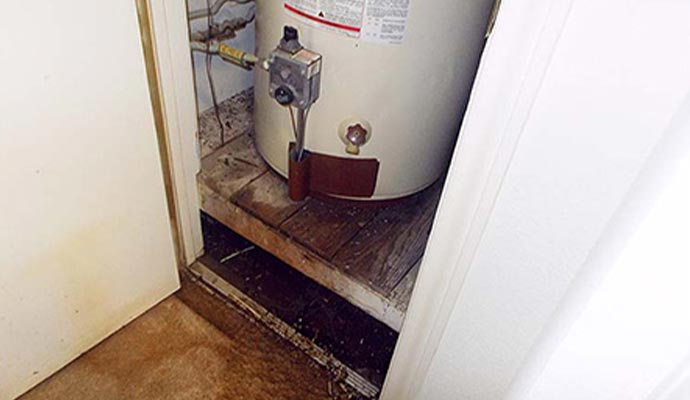 What Makes Us different?
In order to restore your home or place of business to its pre-loss condition, United Fire Water offers comprehensive clean-up, recovery, and restoration options. Our knowledgeable specialists can handle any challenging water restoration project with the most advanced technology at their disposal. You will get free inspections and cost-effective guidance from them. Over time, we received a lot of encouraging feedback. There are a number of reasons why customers like us-
24/7 emergency service
Ultra-fast response time
Fully licensed and insured
IICRC certified professionals
Top-rated restoration contractor
Rely on The Best Appliance Leak Cleanup Service
If you take too much time to call United fire & Water, you have to deal with both water and mold damage restoration which may increase the cost. So if you want cost-effective service don't wait too long call us at 225-401-6568 or contact us online here.