Smoke Odor Removal Service in Baton Rouge, LA
The after-effects of a fire incident don't go away so soon unless you take the right and complete measures. Apart from black shades and scars on the walls and ceilings, another adverse situation is smoke odor. So, if the fire at your home is extinguished or it's been a couple of days the smoke odor hasn't gone, you must call an expert.
United Fire & Water can help you out with smoke odor removal. We have been serving across Zachary, Hammond, La Place, Kenner, and other service areas for years with a good reputation and trust. The IICRC-certified technicians in our restoration team are equally efficient in restoration services for water damage, fire damage, storm damage, or mold services.
Call us at 225-401-6568 and we'll be available within average 30 minutes of contact. You can also send us an online service request by clicking here.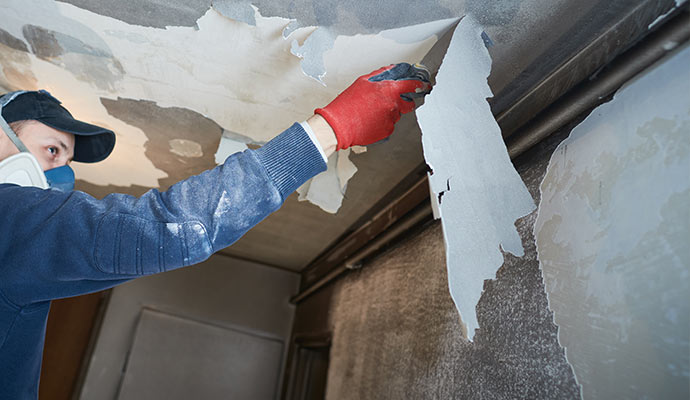 Why Immediate Smoke Odor Removal Is Necessary?
Smoke odor crops up multiple hazards if not treated timely and properly. It brings in -
Health risk - Fire smoke contains chemicals and particles that are harmful to health. Its presence contaminates the air and degrades the quality. This causes breathing problems, and irritation in the nose, eyes, and throat. Such situations are unbearable and risky, especially for elderly people and infants.
Property damage - Smoke odor can cause harm to your property surfaces. If the removal process gets delayed, it will not only cut off some extra money from your pocket but also compromise the structural integrity. Also, the delay will make the repair process more troublesome. You definitely won't like the smoke odor spreading through the carpet, furniture, and other home appliances.
For all these reasons, it's important to seek a professional's help and take immediate action. And to serve this purpose, United Fire & Water is a reliable source.
Rely on United Fire & Water for The Best Smoke Odor Removal
We are always committed to our promises of 100% customer satisfaction. So, don't delay and secure your home from lingering smoke odor and other aftermaths of fire damage. To bring back the lost peace and freshness of your home dial 225-401-6568 today or click here to send us an online service request. Check out our other services that include smoke and soot restoration, deodorization, fire & smoke cleanup, etc.