Multifamily Property Restoration in New Orleans & Baton Rouge, LA
Multifamily property owners they must ensure the safety of their residents. Disasters can arise unexpectedly and beyond anyone's control. Storms, plumbing breaks, fires, appliance malfunctions, severe wind or hail, and more can leave multifamily property residents scurrying for safety or new, temporary shelter. It's important to have a skilled, certified restoration provider on your side.
United Fire & Water is the leading provider of fire and water damage repair and restoration across Louisiana, including multifamily property damage. We respond quickly and efficiently with 24/7 emergency response that provides you and your residents peace of mind. Call us at 225-401-6568 or contact us online to learn more and arrange a consultation in Baton Rouge, Denham Springs, Livingston, Prairieville, Covington, and across our New Orleans service area.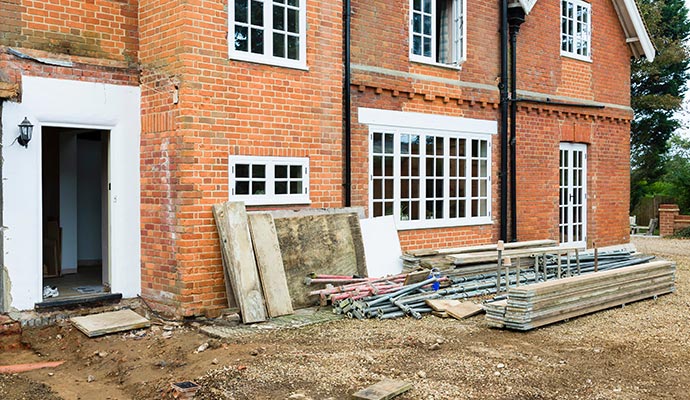 24/7 Emergency Response For Multifamily Property Restoration
United Fire & Water is dedicated to keeping the residents of your multifamily property safe. Disasters, breakdowns or malfunctions can occur, leaving residents in a difficult living situation, as well as looking to salvage belongings after water or fire damage.
United Fire & Water is ready to provide 24/7 emergency response for you and your residents if disaster strikes. After a flood or fire, the extent of the damage can be directly influenced by the time it takes first responders to arrive. United Fire & Water is there when you need us after everyone is clear of harm's way. In the event of an emergency, we'll make sure everyone is safe, whether their multifamily homes are inhabitable or not. Let United add another layer of security to help in any way possible.
Trust United For Multifamily Property Restoration in Metairie, LA
United Fire & Water is Louisiana's superior provider of multifamily property and other commercial restoration. We are IICRC-certified, licensed, and insured. Our work delivers the best results, customer service, and total client satisfaction. Our multifamily property restoration won't disappoint.
At United Fire & Water, we provide affordable, superior-quality commercial damage restoration. Besides multifamily property restoration, we also assist customers with assisted living centers, schools, office buildings, and more. Call us at 225-401-6568 or contact us online to learn more and arrange a consultation.