Water Line Break Restoration in Baton Rouge, LA
What can be worse if one day you wake up and see water dripping only in tiny drops? We never expect such a situation occurs but it's possible when someone leaves their water line unexamined or untreated for a long time. A water line break will not only put you in water shortage but may make it worse like flood or water damage. When you detect it, call for help without wasting a single second.
United Fire & Water is a well-known restoration company, serving Baton Rogue, Denham Springs, St. Tammany, and other Gulf Coast service areas. Whether it's midnight or early in the morning, we are ready to respond to your emergency all through the year. Just call at 225-401-6568 or click here for help.
Signs of Water Line Break
Don't ignore the indications below: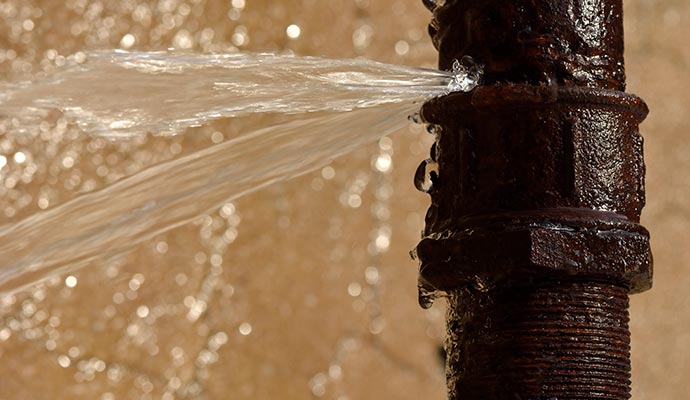 Water pressure: The taps' water pressure will drop when there's a defect in the water line. if it's the same for your entire house, most certainly, the water line has broken and needs repairing.
Water bill: A sudden and abnormal rise in the water bill also indicates something is wrong with the water line.
Pipes creating unusual sounds: Call an expert if any strange noise comes from the pipes. It happens because of cracks or loose settings of the pipes.
Bad Odor: Muddy, dirty, and stinky water gets into the water system when the water line is broken or damaged. As a result, an annoying odor spreads all over your home.
Puddles or sinkholes: Be alert if you notice puddles in different places in your home or if suddenly a sinkhole appears within the home area. It can be a sign of a water line break as well.