Mold Damage in Baton Rouge
As the one year anniversary of the "Great Flood" approaches, United Fire and Water Damage knows that for many in Baton Rouge, the wound is still fresh. Whether it's incomplete repairs, unexpected mold growth or improperly "remediated" property, we can help. We are seeing a lot of new mold damage in Baton Rouge. If water intrusion isn't properly handled, mold damage can appear months later. In the case of the flooding in Baton Rouge, many unlicensed "contractors" and homeowners incorrectly treated for mold. By not removing mold and simply spraying chemicals on top of it, a lot of homeowners have found themselves with severe mold damage.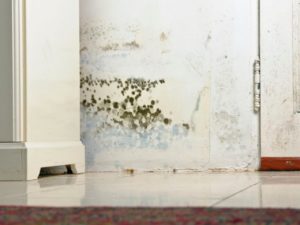 Increased Mold
With the increase in heat and humidity, it's not surprising that a lot of people in the area are finding mold. Mold requires four things to grow. Oxygen, Temperature, Moisture and a Food source. As the temperature and humidity increases, the risk of mold growth increases. When you search for "mold removal" you are inundated with businesses claiming to be able to help. It can be hard to know who to trust.
Mold Inspection
The easiest way to check for mold damage is a mold inspection! What does a Mold Inspection entail? We will visually inspect a previously flooded home for any signs of mold. We also perform an infrared camera inspection to determine any moisture intrusion and include moisture tests on all exterior rooms. Finally we perform Indoor Air Quality Testing. We then send our Indoor Air Quality (IAQ) tests to a local third party lab for verification and testing. After receiving your third party lab results back, we write up a written assessment on company letterhead. And of course we always include a copy of our Louisiana State Mold License!
For A Free Mold Damage Assessment, Call - 225-401-6568
United Fire & Water Damage Of La, Llc Offers These Services
Water Damage Restoration
Fire & Smoke Damage Restoration
Mold Remediation – LA State Lic #250487
Reconstruction Services – LA State Lic #555937