AC Duct Cleaning in Baton Rouge
Professional air duct cleaning is the process of using brushes, vacuums, blowers and possibly more to blow out and clean the air ducts through your home. The system we use is the RAM Air Brushless Duct Cleaning system, which uses a ball and also collects all the debris we clean from your ducts in a clear container so you can actually see the results! When we tell you we've seen it all, we mean we've seen it ALL. Cockroaches, mold, debris…nothing phases us, but won't you be glad to get that out of your air system?
Do I Need Air Duct Cleaning?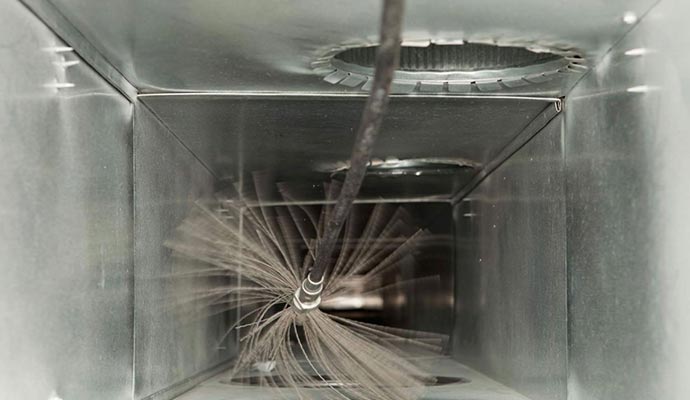 The EPA recommends duct cleaning every 10-15 years except in cases of severe odors, pets, people with allergies, and catastrophic flooding. Does your house still have a funky smell after it flooded and you KNOW everything was done right? Duct cleaning might be the solution!
Why Duct Cleaning after a Flood?
When a house floods and extensive mold forms, those mold particles are airborne. If you have been cycling the moldy air throughout your air conditioning system, you should have the ducts cleaned to help remove the mold and dirt. Mold feeds on dust, so the more dust you remove, the better. We are recommending people wait to have their ducts cleaned as the final step, after drywall and painting. If you are living in your house while renovations are taking place, we recommend duct cleaning after professional mold remediation, before you move in, and then one final duct cleaning after all drywall work is complete. Drywall is a nasty business! There is a lot of dust and debris, and that also cycles into your air system.
How Can We Help?
A licensed and insured, family owned and operated company
Providing quality service in Southern Louisiana since 2004
Over 40 years of experience on staff
24/7 live calls
Same day service
Your Family's Comfort is Our Business!
Get a Quote! Call the Hotline Today at 225-401-6568