Air Duct Cleaning
Are your friends who flooded talking about air duct cleaning? Are you wondering if you should be doing this as well? If you are wondering about moldy air ducts then we can help!
Do I Have Mold in My Air Ducts?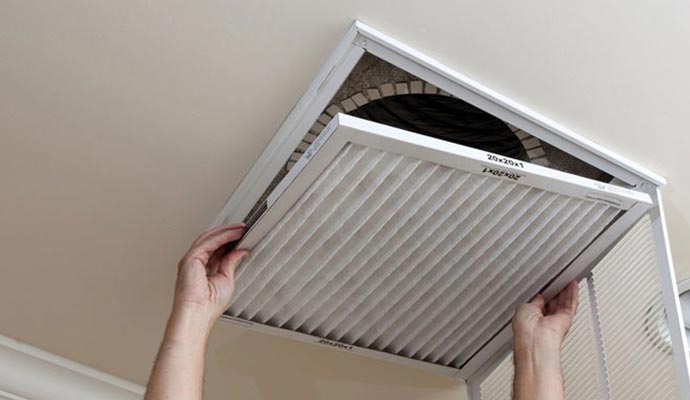 Unless you can actually see mold then it's impossible to answer without Indoor Air Quality Testing. Mold needs four things to grow. Moisture, Oxygen, Food Source and Temperature. We definitely have the moisture, oxygen and temperature here in Louisiana. Dust is a food source for mold, so you probably have all four things needed. While this doesn't mean you have mold in your air ducts, we do recommend a regular air duct cleaning. The EPA recommends cleaning your air ducts every 5-10 years and that frequency should increase if you have pets, allergies, etc. They also recommend a thorough air duct cleaning after a catastrophic event so something like flooding counts!
When a house floods and extensive mold forms, those mold particles are airborne. If you have been cycling the moldy air throughout your air conditioning system, you should have the ducts cleaned to help remove the mold and dirt. Mold feeds on dust, so the more dust you remove, the better. We are recommending people wait to have their ducts cleaned as the final step, after drywall and painting. If you are living in your house while renovations are taking place, we recommend duct cleaning after professional mold remediation, before you move in, and then one final duct cleaning after all drywall work is complete. Drywall is a nasty business! There is a lot of dust and debris, and that also cycles into your air system.
How Do We Do It?
United Fire and Water uses a top of the line system called the " Ram Air Brushless" system. This system uses a ball and hose to clean your ducts, AND it collects everything we remove in a clear box for you to see! This means you will have absolute assurance the job was done right. Trust me, we see everything- hair, dirt, cockroaches, termites…We don't judge!
United Fire & Water Damage of LA, LLc Offers These Services
Water Damage Restoration
Fire & Smoke Damage Restoration
Mold Remediation – LA State Lic #250487
Reconstruction Services – LA State Lic #555937
United Fire & Water Damage of LA, LLC services all of Southern Louisiana and can typically be on site for any restoration related emergency within 2 hours of first notice. 60 minutes in the Greater Baton Rouge area.