Air Duct Cleaning
Allergies got you down? No wonder, reports say that this is the worst year local physicians have seen. If your allergies are out of control then you might want to consider air duct cleaning for your home! Air duct cleaning is recommended when your home is at least 10 years old, or if you are symptomatic.
Do I need Air Duct Cleaning?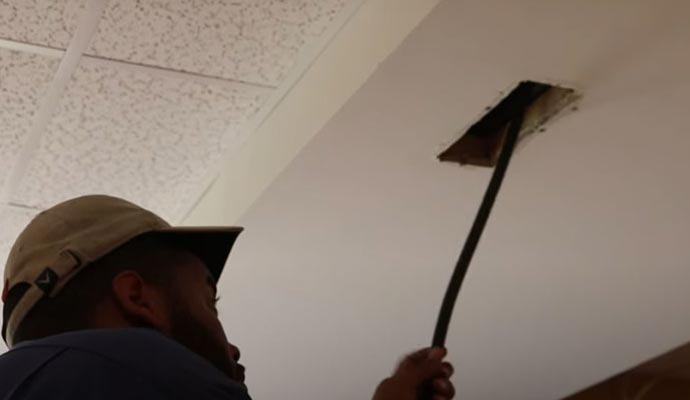 Is someone in your home sick? Are you constantly sneezing, dealing with asthma or bronchitis? Is your home at least 10 year old? Did you flood and didn't get around to having your air duct cleaning? Then look no further! United Fire and Water Damage can help clean those ducts out and get your home breathing clean. Air duct cleaning is the process of cleaning the ducts of your HVAC system. It removes dirt, dander, pet hair, smoke residue, pollen, dust, mold and even bugs.
Brushless Air Duct Cleaning
United Fire and Water Damage uses the Ram Air Brushless system to clean your ducts. It is a top of the line, modern system that uses a ball and hose to effectively remove buildup from your ducts. Even better? It collects EVERYTHING in a clear box for you as the homeowner to see. So not only are your ducts clean, but you have visual proof of what our technicians actually did!
Get a Quote! Call the Duct Cleaning Hotline Today at 225-401-6568
As a small business, we are able to take care of our clientele. We understand our clients needs on a more personal level, and we strive to surpass "industry standards" every time we complete a job. United Fire and Water is here to exceed your expectations and build a lifelong relationship with you – and your HVAC system.  We are your local duct cleaning contractors.