Air Duct Mold
With all the rain we've been having here in South Louisiana, it's no wonder we are receiving questions about moldy air ducts.  If you are wondering about air ducts cleanliness and mold, we can help!
Do I Have Moldy Air Ducts?
It's hard to say for certain without IAQ testing, unless you can actually see mold. Mold needs four things to grow. Moisture, Oxygen, a Food Source and Temperature. We have had the moisture, oxygen here, and most likely the temperature here in Louisiana. And considering dust is a food source for mold, you probably have all four things needed. While this doesn't mean you have moldy air ducts, we do recommend a regular air duct cleaning. The EPA recommends cleaning your air ducts every 5-10 years. That frequency should increase if you have pets, allergies, etc. They also recommend a thorough air duct cleaning after a catastrophic event- like a flood.
Why Clean Air Ducts?
Answer: Because they get dirty!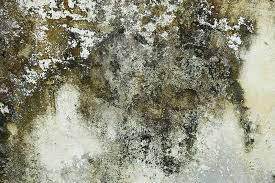 In addition to normal accumulations of dust and dirt found in all homes with air ducts, there are several other factors that can increase the need for regular air duct system cleaning:
pets
occupants with allergies or asthma
cigarette or cigar smoke
water contamination or damage to the home or HVAC system
home renovation or remodeling projects
Some occupants are more sensitive to these contaminants than others. Allergy and asthma sufferers, as well as young children and the elderly tend to be more susceptible to the types of poor indoor air quality that air duct cleaning can help address.
United Fire & Water Damage of La, Llc Offers These Services
Water Damage Restoration
Fire & Smoke Damage Restoration
Mold Remediation – LA State Lic #250487
Reconstruction Services – LA State Lic #555937
United Fire &  Water Damage of LA, LLC services all of Southern Louisiana and can typically be on site for any restoration related emergency within 2 hours of first notice. 60 minutes in the Greater Baton Rouge area.