Damaged Roof?
Are You Unsure If You Have a Damaged Roof?
For more information on what to do if you suspect you have a damaged roof, see below.
Here are some ways you can tell if your roof needs replacing:
Missing, cracked or curling shingles
Blistering or peeling paint specifically on the underside of roof overhangs
Shingle, sheathing or siding decay
Leakage in the attic after heavy rains
Stains or dark areas on interior walls or ceilings
Damp spots in areas like those around fireplaces
Water stains
If you think one of these applies to you, see below for 3 things to look for in a roofing repair company: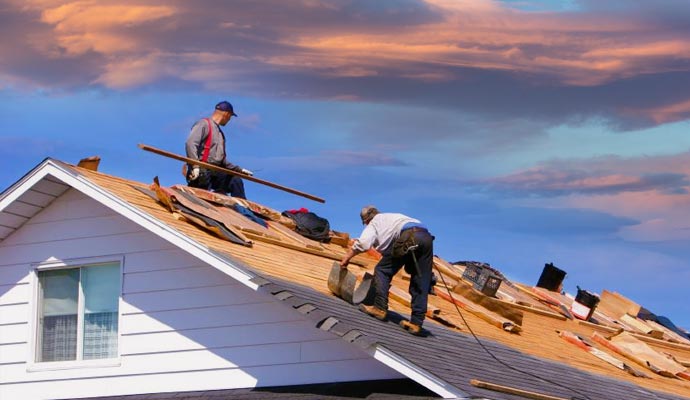 1. Free Inspections
Free roof inspections are available and we recommend looking for a top-rated roofing company with experienced estimators to take a look carefully. A trustworthy roof inspector will discuss what they find and  recommendations for whether or not you should attempt to file an insurance claim. That brings us to our next point.
2. Works with Your Insurance
If your roof damage is so severe that you are in need of a new roof, at times, your insurance company can agree that it is a necessary fix, which would mean that as the homeowner are typically only responsible for the deductible.
3. Experienced
When searching for a company to help with roof damage, find one that has done work with multiple different roof types. United Fire and Water has a roofing division that specializes in repair and replacement of many different roof types including: asphalt and architectural shingles, slate and tile shingles, metal and flat roofs. In the Louisiana summers, large storms are prevalent and can often cause damage that you are unable to see.
For a FREE roof inspection, you can request one here: Free Inspection