Baton Rouge Fires
Fire deaths in the Baton Rouge area have reached an all time high. This is due to a number of reasons, but what almost all of the cases have in common is a non working smoke detector.  December and January have the most house fire related injuries. This is for a number of reasons. People are using indoor heaters, cooking for family events, overloading outlets with Christmas trees.
What Should You Do If You Have a House Fire?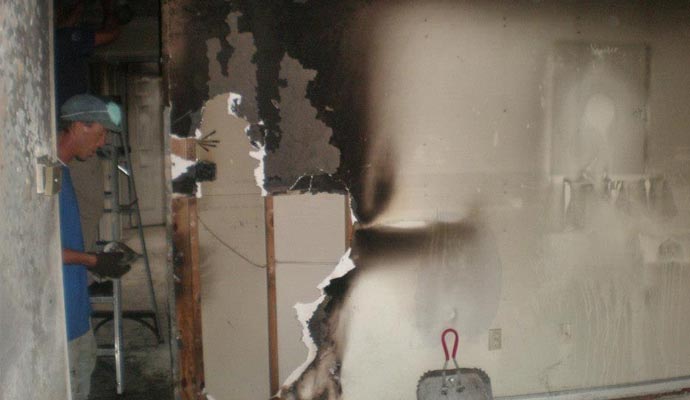 Obviously, first and foremost call 225-401-6568!
Once the fire has been extinguished, the first thing you need to do is have someone board up the property. This does a couple of things. First, it protects any salvageable items inside your home or building. Second, it prevents any further damage from the elements. United Fire and Water Damage offers board service 24/7.
After the property has been boarded up, we send a Project Manager in to assess the situation. If it was a small and contained fire, we remove all damaged structure, clean and use special services to remove smoke damage and provide odor abatement. If it is a large loss and damage covered significant area, our process remains similar, just on a larger scale. All damaged property is removed, which may include things like bathtubs, cabinets, etc.
We always salvage any items we can and have relationships with cleaners to restore things like electronics, high end rugs and drapes. We provide the pack out service and can help you find somewhere to store everything while we're at it.
What about Insurance?
United Fire and Water Damage is an insurance claims expert. We use special software that is the same software your insurance company uses. This means we can help you maximize your claim and get everything returned to better than normal quickly!
How Can We Help?
A licensed and insured, family owned and operated company
Providing quality service in Southern Louisiana since 2004
Over 40 years of experience on staff
24/7 live calls
Same day service
Your Family's Comfort is Our Business!