Baton Rouge Mold
Here in Southern Louisiana, we've seen a lot of people attempt to handle their mold remediation themselves after the flood. With the ever mounting list of astronomical expenses, it's understandable that homeowners would want to save money where they can. Add to that local pest control companies offering "mold spray" and big box stores selling the same, it seemed like an easy route to take. We are now starting to see the side effects of such a decision here at United Fire and Water- and it's not pretty.
Homeowners who have a Baton Rouge Mold problem, who did their own mold remediation, or cut corners by having a pest control guy or a non licensed person "spray for mold" are now finding mold in their homes.
Why Leave Mold Remediation to a Professional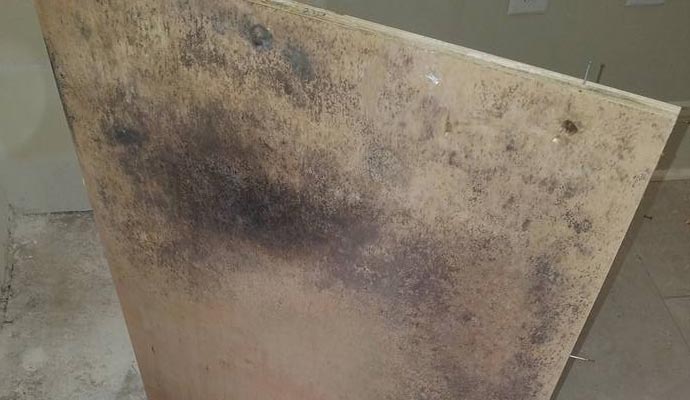 Homeowners who try to tackle their Baton Rouge mold removal or remediation put their health at risk, as well as their property if the job is poorly done. Here are some situations in which mold removal is better left to professionals:
When the area covered with mold is larger than 10 feet square, the extent of the damage may be too big for DIY mold removal. Large mold-infested areas should be immediately handled by a team of professionals to mitigate the losses and prevent further mold growth.
Mold can contaminate the heating and ventilating system of the home. These systems can further spread the infestation, so mold should be removed immediately to prevent it from growing in other parts of the home.
Often times, mold hides in unseen areas, such as behind drywall, and removing it requires specialized detecting equipment and techniques. Specialists can detect hidden mold in the home, which allows them to create a proper plan of action.
Structural repairs are sometimes needed in a remediation job. For instance, removing and replacing damaged drywall, or caulking and repainting an entire room.
Mold may be the result of flooding due to burst sewage pipes or sewer overflow. This contaminated water contains dangerous chemicals, and the property should be cleaned, sanitized and dried by professionals. DIY removal in these conditions can be hazardous.
Exposure to mold can worsen a medical condition, such as asthma or allergies.
In many DIY cases, mold is not properly removed from the property and will most likely recur several days after the cleanup. As already mentioned, some mold can be difficult to detect without specialized equipment and techniques.
United Fire & Water Damage of LA, LLC Offers These Services
Water Damage Restoration
Fire & Smoke Damage Restoration
Mold Remediation – LA State Lic #250487
Reconstruction Services – LA State Lic #555937
United Fire & Water Damage of LA, LLC services all of Southern Louisiana and can typically be on site for any restoration related emergency within 2 hours of first notice. 60 minutes in the Greater Baton Rouge area.
Call Us Today at 225-401-6568 for More Info.