Baton Rouge Mold Inspections
United Fire and Water is receiving requests for Baton Rouge Mold Inspections of homes that flooded in August. Local mortgage companies are requesting proof that the home is safe and clear of mold in order to start the rebuild process. They will not release the clear to close until a licensed, Louisiana State Mold Contractor inspects the home. We are here and ready to help!
Mold Inspection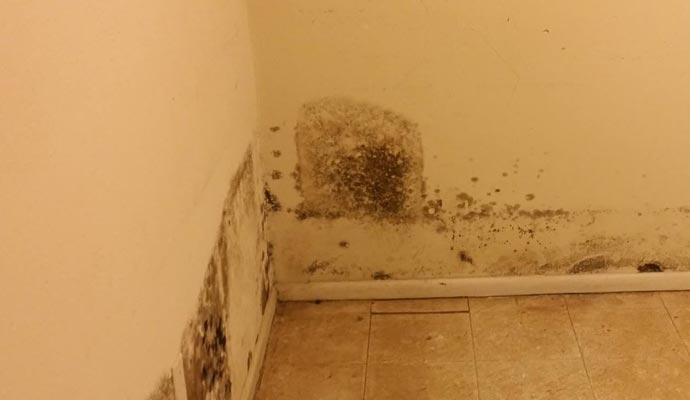 What does a Mold Inspection entail? We will visually inspect a previously flooded home for any signs of mold. We also perform an infrared camera inspection to determine any moisture intrusion and include moisture tests on all exterior rooms. Finally we perform Indoor Air Quality Testing. We then send our Indoor Air Quality (IAQ) tests to a local third party lab for verification and testing. After receiving your third party lab results back, we write up a written assessment on company letterhead. And of course we always include a copy of our Louisiana State Mold License!
Why Do You Need a Baton Rouge Mold Inspection?
Mortgage companies want to ensure their collateral is of the highest quality and safety possible. Confirming that their property is clear and free from mold before allowing their guarantor to proceed with rebuilding is a safe way to show due diligence on their part. As the buyer of a property this protects you as well! You are now able to confirm the home was ready to be rebuilt when you started!
Special Offer
United Fire and Water Damage has a special offer for anyone looking for a mold inspection!
Call 225-401-6568 for more information!
United Fire & Water Damage of LA, LLC Offers These Services
Water Damage Restoration
Fire & Smoke Damage Restoration
Mold Remediation – LA State Lic #250487
Reconstruction Services – LA State Lic #555937