Easy Steps To Avoid Stress During The Water Damage Restoration Process
When it comes to water damage, there is no shortage of stress involved. Whether it be from a pipe that has burst, or perhaps the flooding of your basement, dealing with the aftermath of the water can be stressful and you may not know what to do. In times like these, it is important to know the Do's and Don'ts of water damage restoration and how to repair your home. This will help give you peace of mind and ease the stress. From the water damage restoration professionals at United Fire and Water in New Orleans, here are a few Do's and Don'ts to keep in mind:
Water Damage Restoration In New Orleans
Do NOT use any electrical equipment to clean up the water. Water and electricity never mix and it could be hazardous to you and the equipment.
Do NOT place any sort of paper with ink on the wet surfaces- it will not repair damage, but instead leave ink marks
Do NOT walk on wet surfaces any more than necessary. This will minimize safety hazards, and keep the water from spreading and causing more damage.
Do NOT adjust indoor temperature unless instructed to do so by a qualified technician
While You Should Make Sure Not to Do These Things, There Are a Few Things That You Should Do!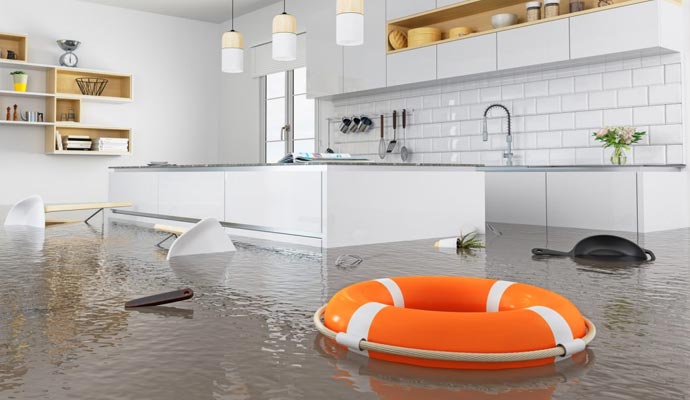 Contact a professional to help you turn off the water, if applicable and if you cannot do it yourself.
Contact local water damage restoration experts, like those at United Fire and Water in the New Orleans area,  to remove standing water and inspect the damage. This will help them and you know how best to start the water damage restoration and repairs.
If you can, without being unsafe, turn off circuit breakers supplying electricity to wet areas, unplug, and remove any small electrical devices currently located on wet carpet or other wet surfaces. As stated before, electricity and water are very dangerous together and only proceed if you know that you are not in harm's way.
Remove and secure small furniture items as much as possible to prevent rust or stains and expedite restoration and repair.
Place aluminum foil under legs of wood furniture, especially antiques, which may permanently stain carpet. This will help your furniture and the floors on which they stand.
If you can, try to remove anything that has ink on it (books, newspaper, etc) from the place that the water has touched. This will help relieve other potential costs to you, as well as help the professionals clean and repair your home.Also, remove and secure breakable, moisture sensitive, or high value items. If you cannot do this yourself, wait until the professionals arrive.
Make plans for restoration crews to remove large furniture items. Having a game plan is a great way to make sure that things are taken care of fast and efficiently.

There is no need to feel stressed after you experience water damage in your home. By following these simple do's and don'ts, you will be able to return to your home with everything in tip-top shape! Make sure to contact your local water damage restoration professionals as soon as you find the water damage, and then do your best to make the necessary repairs while you wait for them to get there! What are you waiting for? Call today!