Fire Damage
With everything happening around Baton Rouge and the surrounding areas regarding flood and water damage, and the severe mold issues we've been seeing, it's easy to forget about another major issues we see and tackle frequently: Fire Damage. Especially with the cool weather approaching and the increased use of fireplaces, the potential of fire damage and smoke damage is something you want to be prepared for in case the worst should happen.
What To Do
First, if the fire isn't out, CALL 225-401-6568!
Next, once the fire is completely extinguished, turn off all HVAC systems, fans etc. This will help prevent smoke in your air duct system.
Open Doors and Windows
Call United Fire and Water
Call your insurance, or we can do that for you!
Why United Fire and Water?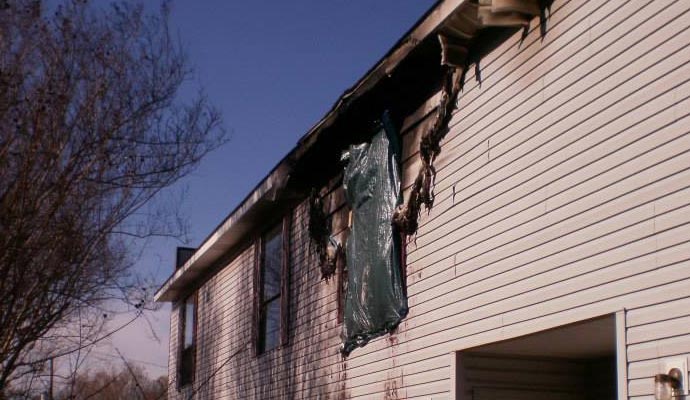 We are fully versed and experienced in dealing with insurance companies. We are also prepared to come board up your home to prevent intruders or further damage from the elements. Once we arrive, we can handle everything from board up, removal of your prized possessions and property, demolition of destroyed property, removal of smoke and fire damage, and even rebuilding and reconstruction of your residence!
After each type of smoke damage, we'll clean the affected areas with a 100% biodegradable sanitizer, clean carpets and air ducts and, in some cases, we'll have all affected textiles (from furniture and drapes to clothing) and electronics cleaned by a company who specializes in restoring smoke-affected items.
The Good News: when treated by a professional, a smoke-damaged structure can be completely restored. While this is labor intensive process, most homeowner's insurance policies cover our services 100%. Give us a call. We're here to help.
United Fire & Water Damage List of Services
Water Damage restoration
Fire & Smoke Damage Restoration
Mold Remediation
Reconstruction
Continuing Education Provider – We teach the science behind restoration
United Fire & Water Damage Service Areas
Addis, Baker, Baton Rouge, Brusly, Central, Covington, Denham Springs, Dutchtown, Geismar, Gonzales, Greenwell Springs, Kenner, Lafayette, LaPlace, Mandeville, Metairie, New Orleans, Plaquemine, Port Allen, Prairieville, Walker, Zachary LA