FREE Roof Inspection
As the weather gets cooler in Baton Rouge, it is the perfect time to schedule your free roof inspection! United Fire and Water Damage Roofing Division is available to help you decide whether or not to repair or replace your roof. A free roof inspection will let you know whether or not you need to file a claim with your insurance. And we can help with that too!
What Will We Do?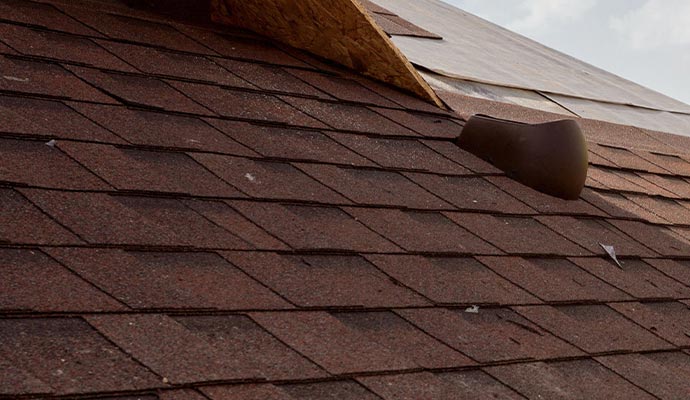 One of our estimators will get up close and personal with your roof using a ladder. With your permission, we can even do this when you aren't there! There's no need to get up on your roof. The less you walk around up there, the better for your roofing — and the safer for you. Our Estimator will start by working their way around your house, noting any potential problems.
Here's what we look for:
Cracked caulk or rust spots on flashing.
Shingles that are buckling, curling, or blistering.
Missing or broken shingles.
Cracked and worn rubber spots around vent pipes.
Mold or holes.
If we find piles of colored grit from asphalt roof shingles in the gutters, that's a bad sign — those sand-like granules cover the surface of roof shingles and shield them from the sun's damaging ultraviolet rays. We will check the age of your roofing and see if it's nearing the end of its life cycle.
Early Signs of a Roof Leak
If your asphalt room is over 15 years old, it may be time for a new roof. Early signs of trouble include:
Dark areas on ceilings
Peeling paint on the underside of roof overhangs
Damp spots alongside fireplaces
Water stains
If you find worrisome signs, especially if the roof is old or there's been a storm with heavy wind or hail, get a free roof inspection from United Fire and Water Damage Roofing Division.
Call 225-401-6568 for your Free Roof Inspection TODAY!!