Indoor Air Quality Testing
If you are looking at buying a previously flooded home, you may wonder what you can do for some assurance the home was treated properly for mold. While no visible mold seems like a good thing, it actually doesn't necessarily mean that there isn't a mold problem. If the sheet rock and walls are back up you probably can't even see if there is a hidden mold issue. What's the best way to see if you might need to investigate further? Call United Fire and Water Damage for Indoor Air Quality Testing! Indoor Air Quality Testing (IAQ Testing) is a reliable and AFFORDABLE way to receive some reassurance. It also can tell you if you should  dig a little deeper.
How Does It Work?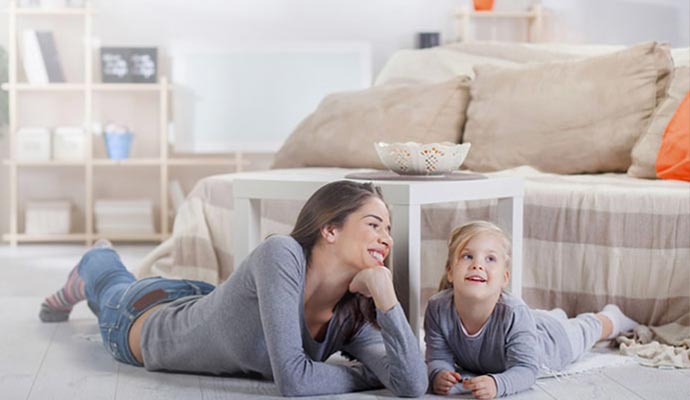 Indoor Air Quality Testing (also referred to as mold testing) tests the air quality indoors versus the air quality outdoors. Simply put, if the air indoor has more mold than the air outdoors, then you may have a problem. And because we take samples in more than one location, it can give you a good idea of just WHERE the mold problem may occur! We ALWAYS send your samples to a third party lab for comparison. Even better, we typically receive results within 24 hours.
What If I Do Have a Problem?
If your Indoor Air Quality Testing does reveal a problem, we can investigate further to determine the appropriate course of action. Sometimes it's as simple as identifying existing water intrusion. Other times we know where the water damage occurred because we can see water stains or marks. If the higher test results are in the kitchen, and the demo team didn't remove the cabinets, then that is a likely source of contamination. Whatever the cause, the likelihood is that we've seen it before!
United Fire & Water Damage of LA, LLC Offers These Services
Water Damage Restoration
Fire & Smoke Damage Restoration
Mold Remediation – LA State Lic #250487
Reconstruction Services – LA State Lic #555937
United Fire &  Water Damage of LA, LLC services all of Southern Louisiana and can typically be on site for any restoration related emergency within 2 hours of first notice. 60 minutes in the Greater Baton Rouge area.
Call us today at 225-401-6568 for more info.