Licensed Mold Remediation
When homeowners are recovering from flood damage, they need a technician who has completed certified mold remediation courses. Water can cause major problems with textiles, carpets, furniture, clothing and other organic materials. Items that are soaked in contaminated water can start growing microbes in as little as 24 hours.
During a severe flood, it's common for a home to be filled with dirty water for several days, practically ensuring that microbes have infested the area. If they are not treated properly, these organisms can multiply and eventually cause serious health complications. They are difficult to eradicate without the proper procedures that are predicated by proper training. For this reason, homeowners need people who are trained specifically in the field of mold remediation.
Mold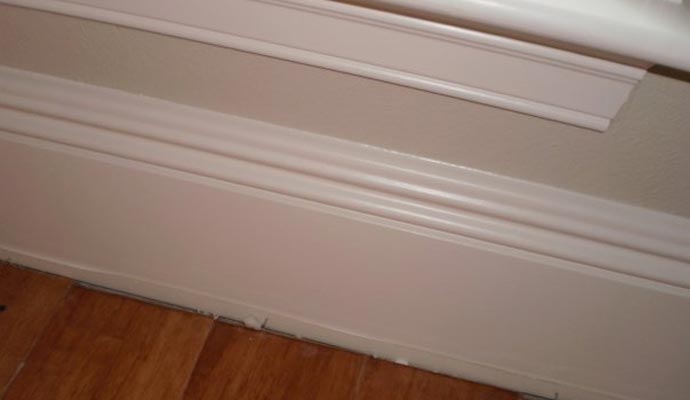 Mold can grow almost anywhere in a home or business if conditions permit. If there is visible growth on painted wall surfaces, property owners should be concerned about what may be growing on the wall's opposite side. The environment inside the walls of a house often differs drastically from the outside and could create a perfect haven for mold. If the wall remains wet for a prolonged period, it's almost guaranteed that the mold growth on the back side will be worse than on the front. At that point, containing the work space and removing moldy materials, followed by cleaning of salvageable framing, are the best options.
Certified professionals have the training and experience to:
Identify moisture sources
Evaluate mold growth (visible or suspected)
Contain damage to the smallest area possible
Physically remove contamination
Dry materials to ensure that mold will not return
Perform or recommend procedures for returning property to a pre-loss condition
Do Not Trust an Unlicensed Non Mold Professional!
A pest control company specializes in pests not mold. As a mold remediation company we aren't performing pest control, so why would you trust a pest control company to perform "mold" remediation- which typically isn't even remediation- it's just a topical spray. There are many steps involved in effectively treating mold, and you need an expert you can trust!
United Fire and Water Damage is that expert!