Moisture Testing for Realtors
Realtors! Are you receiving inquiries or requests for moisture testing for homes that were damaged during the great flood? Or even for homes that WEREN'T damaged? We can help!
United Fire and Water is offering Moisture Testing! Starting at $250, one of our technicians from our licensed and insured Water and Fire Damage/Mold Remediation company will come to your client's property and take moisture readings from each room in the house. They will then document them on a moisture log, sign and date and provide to your seller or buyer for assurance that moisture levels are at a safe percentage.
Do You Need Moisture Testing?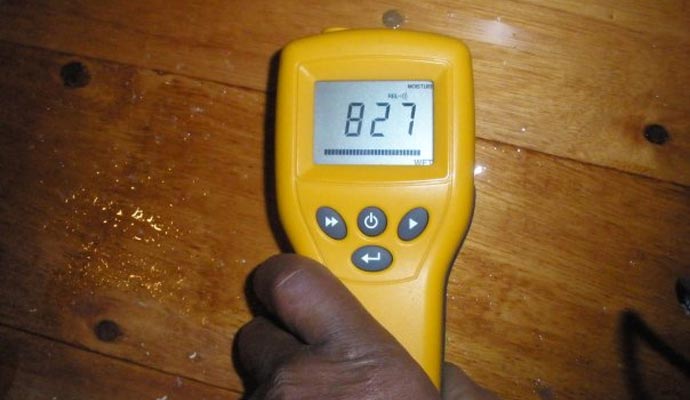 We've determined that there are some local/regional/national real estate firms that are requiring a documented "moisture test" prior to listing a home for sale. There are a variety of ways to test for moisture content, but industry standards are always the same: your moisture content MUST be lower than 17% in order to safely rebuild. We are recommending 15% for even more assurance.
If your real estate firm is suggesting proof of moisture levels, give United Fire and Water Damage a call!
What Is Moisture Testing?
Moisture testing involves testing multiple areas of the home, ( North, South, East, West) in multiple rooms of the property. These readings should be logged and documented. Having a LICENSED water damage restoration and mold remediation company do this for means that the person testing your moisture content has been trained and is experienced in what they are doing.
United Fire and Water's Moisture Tests
United Fire and Water has decided to offer Moisture Reading with a Moisture Log to homeowners in our area who want assurances their studs are indeed dried out enough to continue the rebuilding process. Even if we didn't do your mold remediation or dry out, we will perform moisture readings for you. We do require a waiver to be signed by those clients we didn't handle the dry out for, but we will still provide you with an official log of moisture readings, signed and dated.
Call 225-401-6568 Today, and Reference This Blog Posting to Receive $25 off Your Moisture Test