Mold in House
Temperatures are increasing, and you may find that you have mold in your house. As the weather and humidity increases, we see an influx of calls about mold damage and inspections.
Why does mold grow?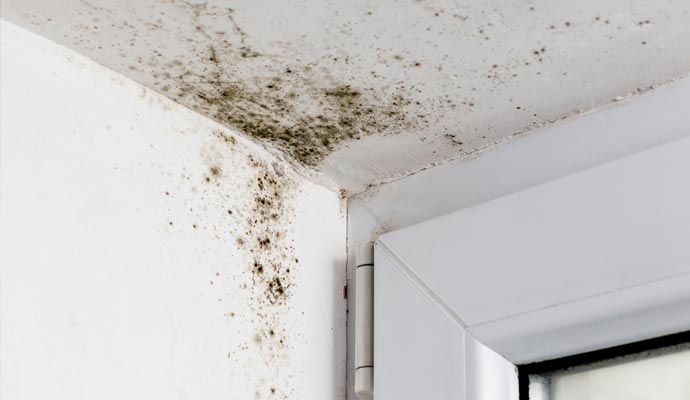 As the temperature increases outside then the importance of a working cooling system also increases. Mold needs four things to grow. Moisture, Oxygen, a Food Source and Temperature. If your HVAC system isn't working then the temperature and humidity (moisture) can cause mold to grown in a home without obvious water intrusion. Some of the most common places we see problems are in foreclosed homes. we frequently find that the lender turns off power to the house. This saves them money but it also means temperature and moisture increase.
Water Damage
The most likely cause of mold growth is water intrusion of some sort. It may be as simple as a not well ventilated bathroom, or it could be more serious- like a pipe leak. We have specialized testing machines that show moisture not visible to the naked eye. If we suspect water damage, we will perform a variety of tests. One of the most common tests we perform is IAQ testing. Indoor Air Quality testing tests the levels of mold outside, compared to the levels of  inside. Typically if the levels inside are higher than the levels outside then you have a problem.
What next?
Don't worry! We see this every single day. We will send a project manager out to inspect and come up with a detailed plan of action. If it is a claim that can be filed with your insurance, we can help you through that process. We are subject matter experts and have been doing this for over 18 years.
United Fire & Water Damage of La, Llc Offers These Services
Water Damage Restoration
Fire & Smoke Damage Restoration
Mold Remediation – LA State Lic #250487
Reconstruction Services – LA State Lic #555937
United Fire &  Water Damage of LA, LLC services all of Southern Louisiana and can typically be on site for any restoration related emergency within 2 hours of first notice. 60 minutes in the Greater Baton Rouge area.