Mold Inspection with Infrared Camera
United Fire and Water Damage is starting to receive requests from clients for Mold Inspections that local mortgage companies require before they clear to close.  Typically these mold inspection requests involve Indoor Air Quality testing and a visual inspection. The mortgage company is looking for reassurance that their collateral is safe and in good condition. United Fire and Water takes it one step further, with an infrared camera inspection included!
Why Mold Inspection?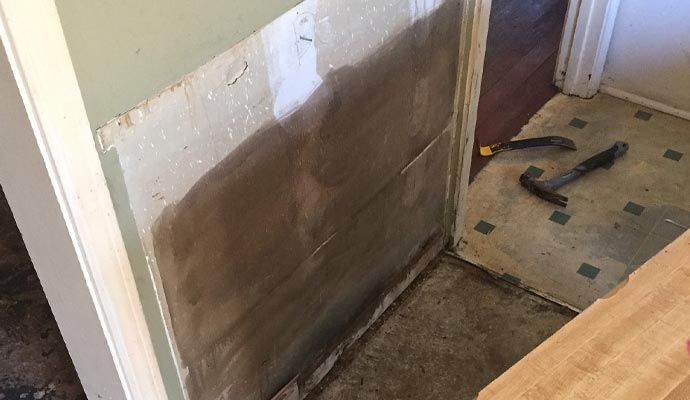 As you may expect, many flooded houses that people claim were treated for mold are actually not safe. Spraying a home with "mold spray" does not actually remove mold. Homes treated by a pest control company, or a church or an unlicensed mold contractor are likely have a mold problem.
Mold inspections look for evidence of past or current mold growth, and past or current signs of water / moisture intrusion. Ultimately – mold is a secondary effect of moisture – and to solve the mold problem we must also solve the moisture problem.
How Do I Know I Have a Mold Problem?
There are a variety of things you can look for to see if you have a mold problem. First, inspect all water damaged areas for visible mold. If you see mold, then you don't really need to test for mold. Second, if your home wasn't remediated by a Louisiana State Licensed Mold Contractor, then call one. United Fire and Water Damage is ready to help! Indoor Air Quality testing is affordable, reliable and QUICK. We receive typical results back in 24 hours.
United Fire & Water Damage of LA, LLC Offers These Services
Water Damage Restoration
Fire & Smoke Damage Restoration
Mold Remediation – LA State Lic #250487
Reconstruction Services – LA State Lic #555937